Why Choose A Winter Wedding?

First of all why ever not? Just imagine, a fresh crisp morning and the inviting glow of a burning fire setting the tone for your special day. To us all the festivities that occur during winter months just scream family time, which we believe emphasises the atmosphere for a wedding – spending quality time celebrating and dancing with the ones you love.
So, it's time to bid farewell to that irrational fear of the winter months, as we are determined to prove why winter weddings are just as amazing as all of those summer ones. Get yourself comfy and have your notebook at the ready, because we are about to bring you into the exciting world of outdoor tipi winter weddings.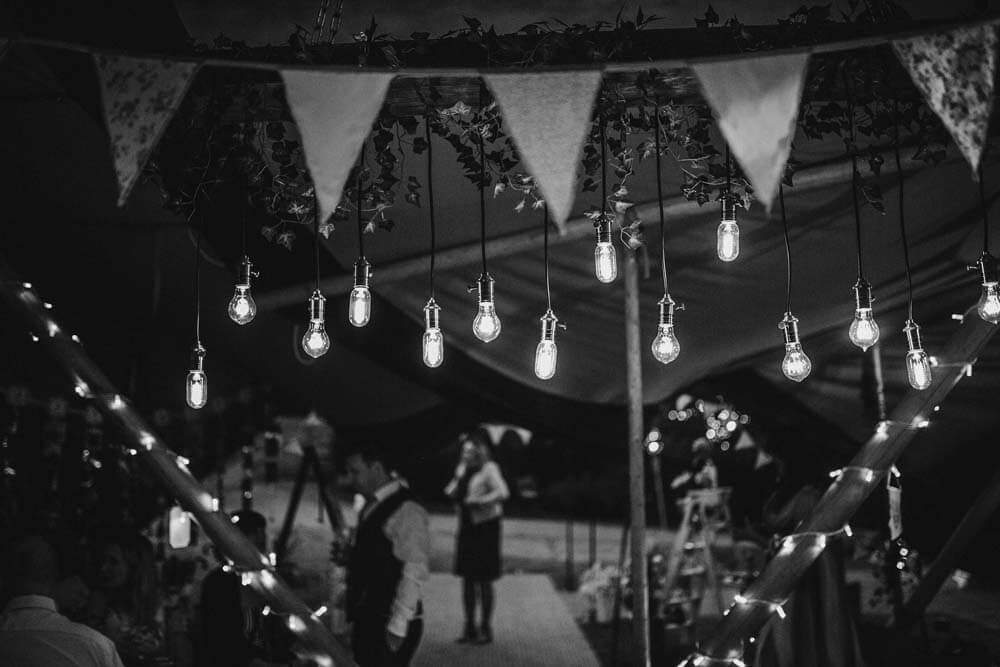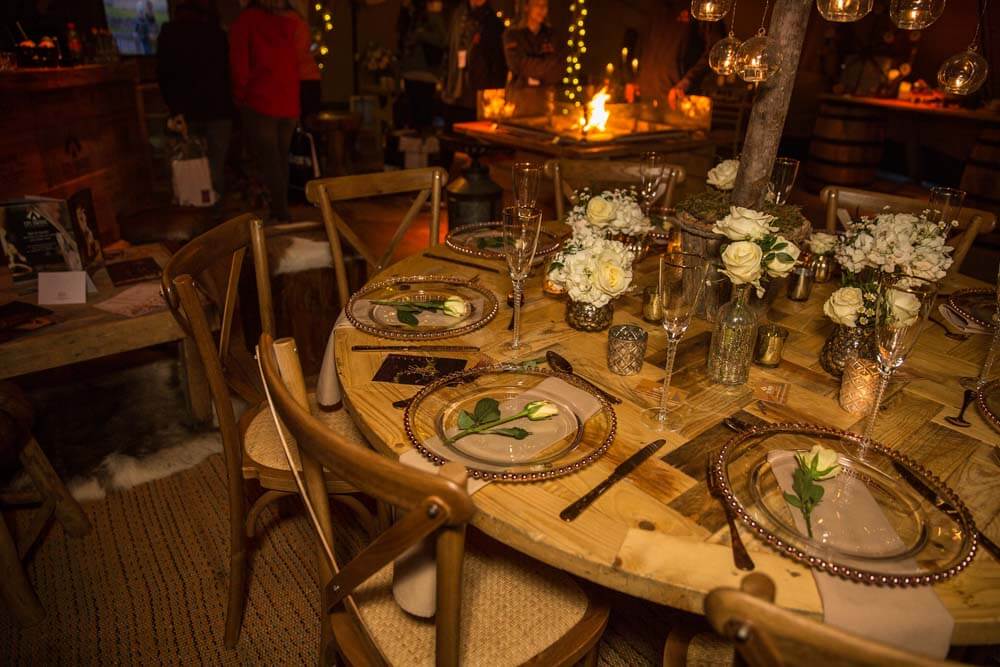 Theme and style ideas
A tipi wedding in the colder months allows for a multitude of theme ideas from Christmas extravaganzas and winter wonderlands, to a classy homage of all things white and wintery. Maximise the rustic-luxe factor by draping our cosy reindeer skins over benches, and as day fades into night, be sure to help our tipis glow with ambient lighting – opt for lanterns and tall candelabras.

DIY options and inspiration:
– Use frosted jam jars as tea lights
– Tartan ribbons as chair decorations or table stationary
– Silver coated pinecones scattered around the tipis
– Hang mistletoe from the tipi poles
– Candy cane wedding favours
If you'd like more DIY ideas to help with your tipi wedding just give us a shout, we've got a whole host of fab and creative ideas that we'd just love to share with you. We are also more than happy to lend a helping hand in the production of decorations – no ask is too big for our team!
Tipis really are just so versatile, you can transform the space into literally anything you want. Continue reading to discover some of our favourite themes for a tipi winter wedding…

Autumnal tipi weddings:
Perhaps a tipi woodland wedding surrounded by the colour tones of burnt oranges, golden hues and vibrant reds takes your fancy?
You could create dramatic entrances and walkways with pumpkins, flickering tea lights, and the crunch of autumn leaves underfoot. Make a nod to the changing seasons by choosing food and drink that is warming and comforting. Think hog roasts, s'mores stations, hot chocolate vans, toffee apples, mulled wine and sweet carts. Provide guests with cable knit blankets to throw over our benches or chairs, and make use of hay bales as alternative seating options.
Another great way to incorporate an autumnal theme into your tipi nuptials would be to create a bouquet of wheat, berries and brightly coloured flowers.
If you love Halloween why not go crazy and have an entirely spooky themed wedding? Costumes and all! Whatever your preferred style for an outdoor autumn wedding, nothing can beat watching a vivid sunset, with a glass of fizz in hand, from the open canopies of our beloved tipis.

Winter wonderland weddings:
Winter doesn't always have to mean snow, reindeers, elves and mistletoe. Instead winter weddings can be modern and minimalistic. Get inspired by winter berries, frost-laced leaves, snow drops and silver fir trees.
It's so easy to incorporate a winter theme into our tipis without making them look like Santa's grotto (which does also look incredible!). Pair green foliage with wild red berries to create festive florals. Use the colour tones of silvers, whites, greens and golds in your décor and tables settings to add subtle hints of wintery colour palettes.
Choose to wear textures such as faux fur and tweed – both extremely in keeping with the styling of the wedding and the practicalities of combating the chilly winter air.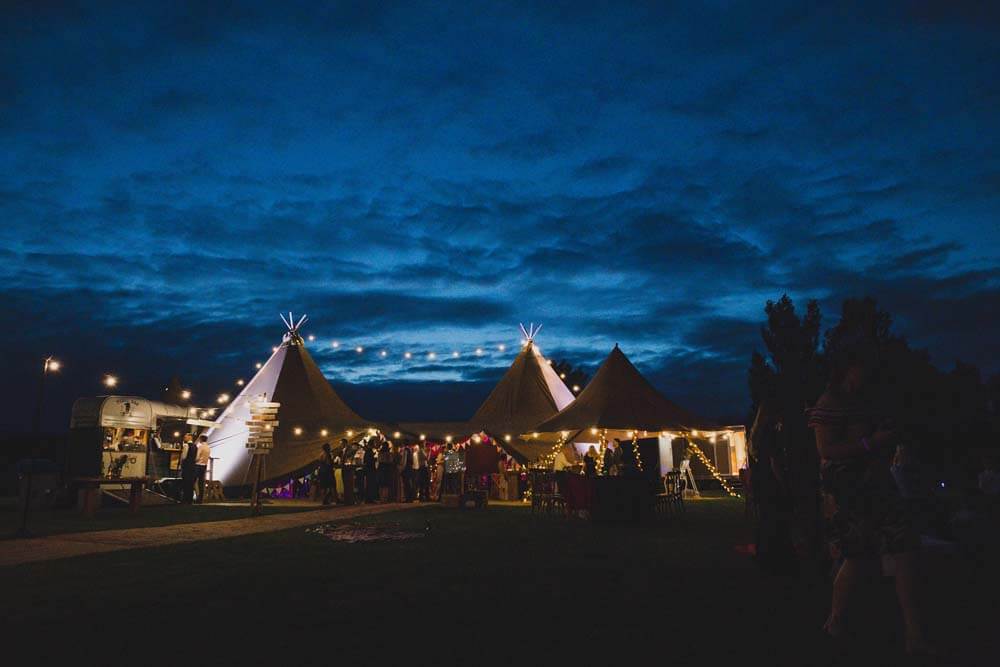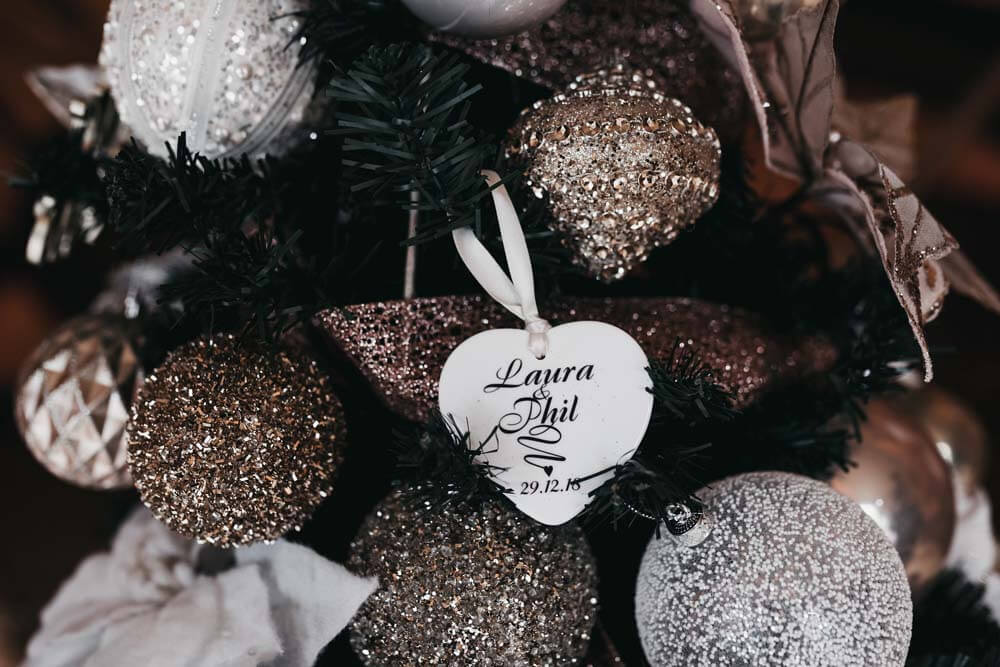 Tipi Christmas weddings:
Possibly one of our favourite types of wedding, as this is where you can go as simplistic or as OTT as your heart desires. There's just something so incredibly magical about Christmas time, and channeling everything Christmas market is definitely the way to gain that buzz and excitable atmosphere.
Christmas trees dressed with baubles, tinsel and twinkling fairy lights can be positioned right in the centre of our beautiful tipis. This could be the perfect 'gift station' and would really help the magic come alive.
Complement the winter air with scented candles and burning incense sticks. Here at Tipi Unique we are a little obsessed with scents, and how they can transport you to a completely different place. We'd encourage you to fill the tipis with cinnamon, spiced citrus, candy canes and apple strudel – it's elements like this that help your big day to become that extra bit memorable. Really go to town with inflatable snowmen, giant reindeers, and hang LED icicles off the brim of our tipis.
Want somewhere to keep the little ones occupied? Our 8m Kung tipi lends itself to being the perfect pop up Santa's grotto, fill the space with luxury chill-out furnishings and arts & crafts stations.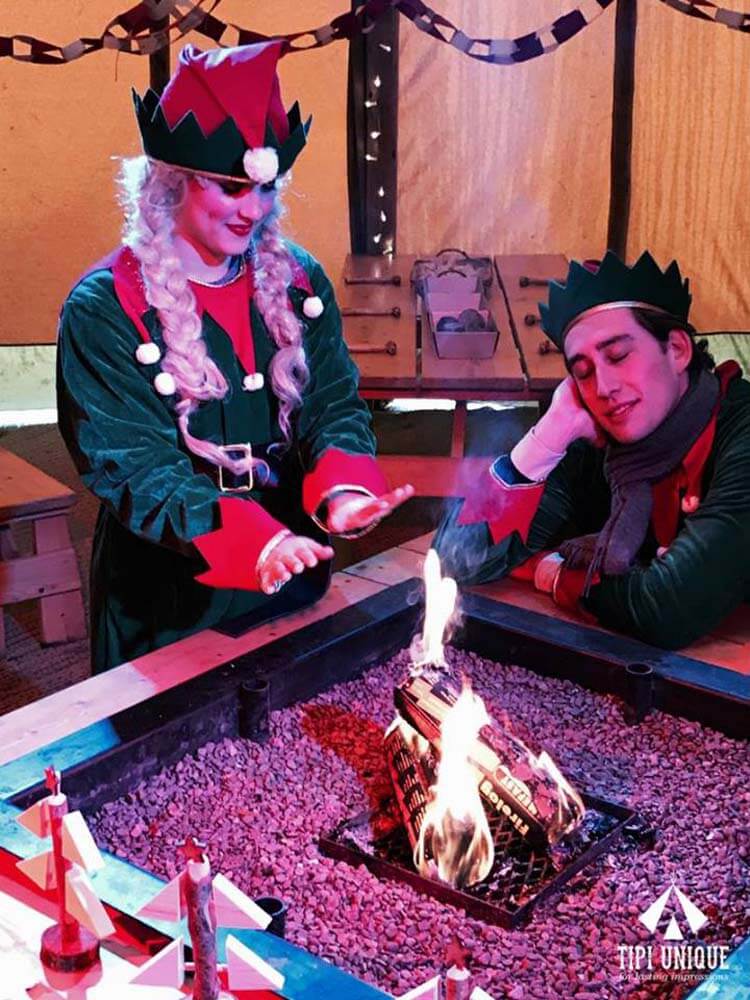 New

Year's Eve weddings:
This would perfectly combine two brand new begins – the marriage of two lovers and the hopes and dreams for the new year. Welcome the new walks of life with a countdown and large fire work display,  accentuated by the dark winter nights. Give guests party poppers instead of confetti, and create fab festoon-lit walkways from different areas around your tipi set up.
To give that extra VIP edge to the wedding, hire our red carpet walkway, and add sparkle inside the tipis with an abundance of fairy lights and colour-lit areas. You could even have the dress code as black tie to really emphasise the concept of a New Year's Eve wedding.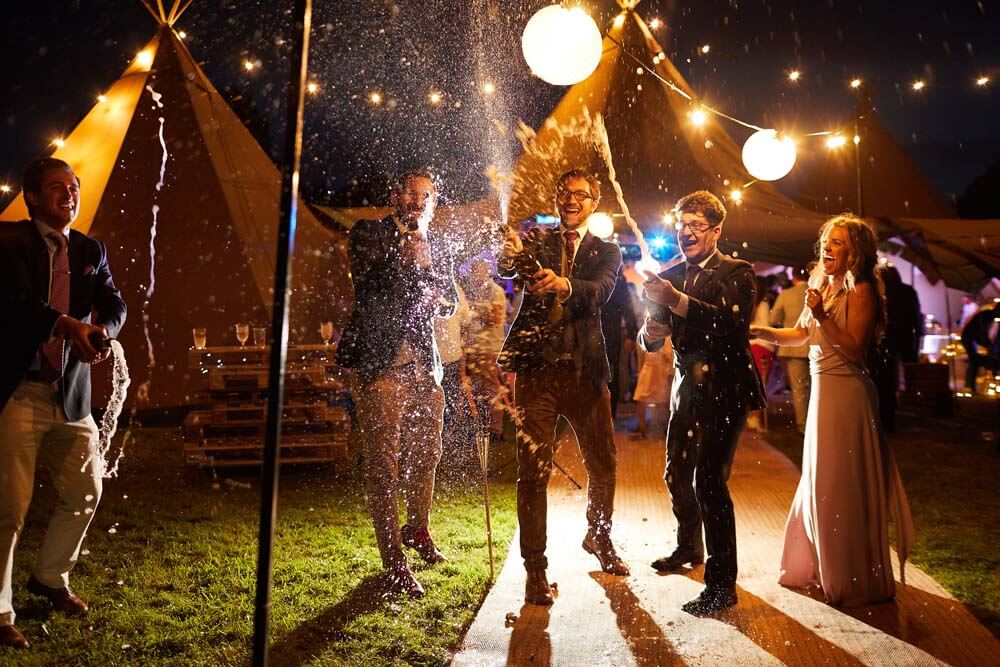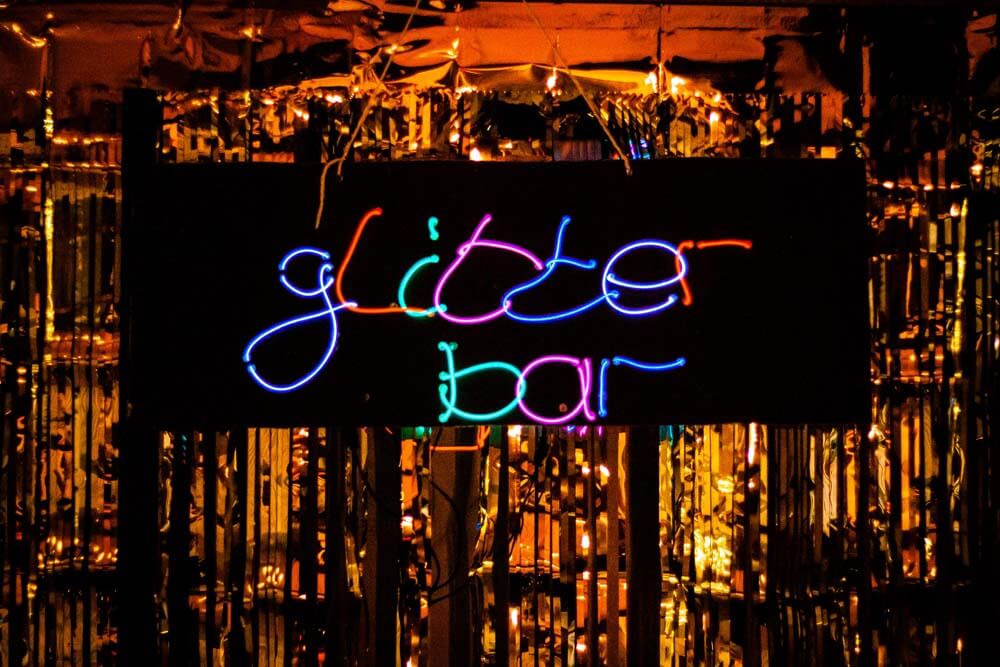 Valentines Day weddings:
With February bringing the Winter months to a close, why not opt for a Valentines wedding? What better way to celebrate your loved ones than with a wedding reception blessed by Cupid himself.
To us Valentines Day is symbolised by red roses, boxes of chocolate and giant teddy bears! All of which would make gorgeous styling ideas to incorporate into your tipi valentines wedding. Use our matted walkways to create your very own isle, and sprinkle with diamantes, rose petals and glitter. We hand-craft wooden ceremony arches, which can adapt to any theme or style you desire, so why not dress it with pink and red florals and hanging heart decorations?
Ensure that love is in the air by utilising our coloured lighting kits, to help create romantic atmospheres along with our candle-lit beer barrel station adorned with rose petals. Treat your guests to the most indulgent food and drink, meaning champagne and prosecco by the plenty, and rich chocolatey desserts.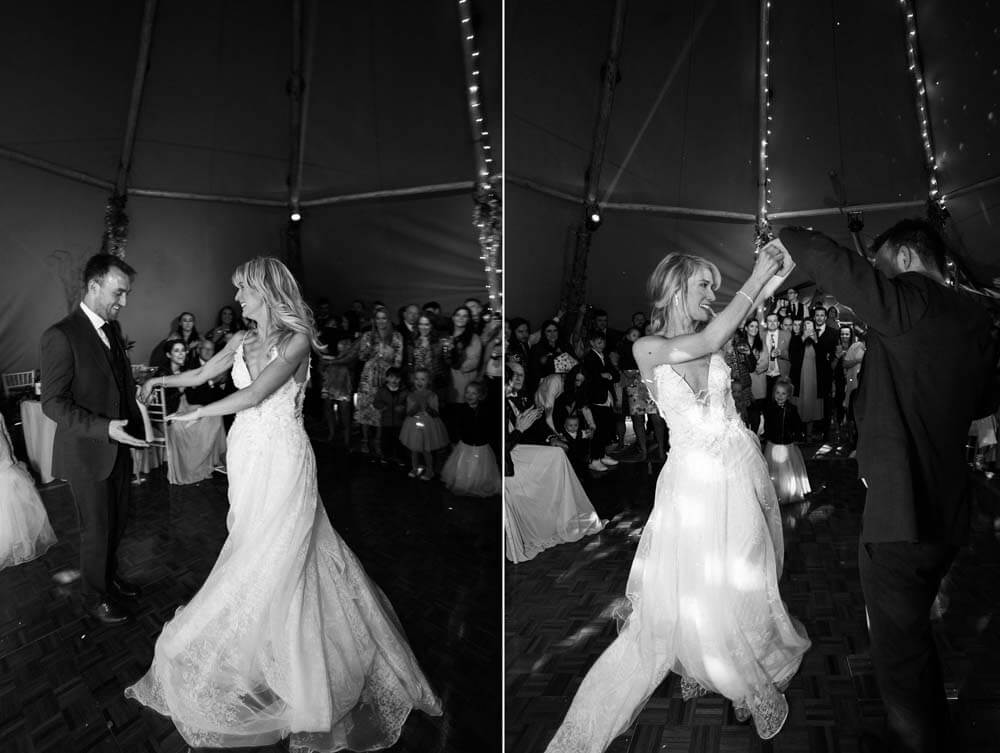 Embrace the wind and rain:
Call us crazy, but winter weddings actually turn out to be some of our all time faves! You just can't get better than your own cosy tipis, an atmosphere and an inviting dance floor to throw some of your best shapes.
Visit the section on 'weatherproofing against unpredictable conditions' to learn how our Nordic wedding tipis are cosy and inviting even in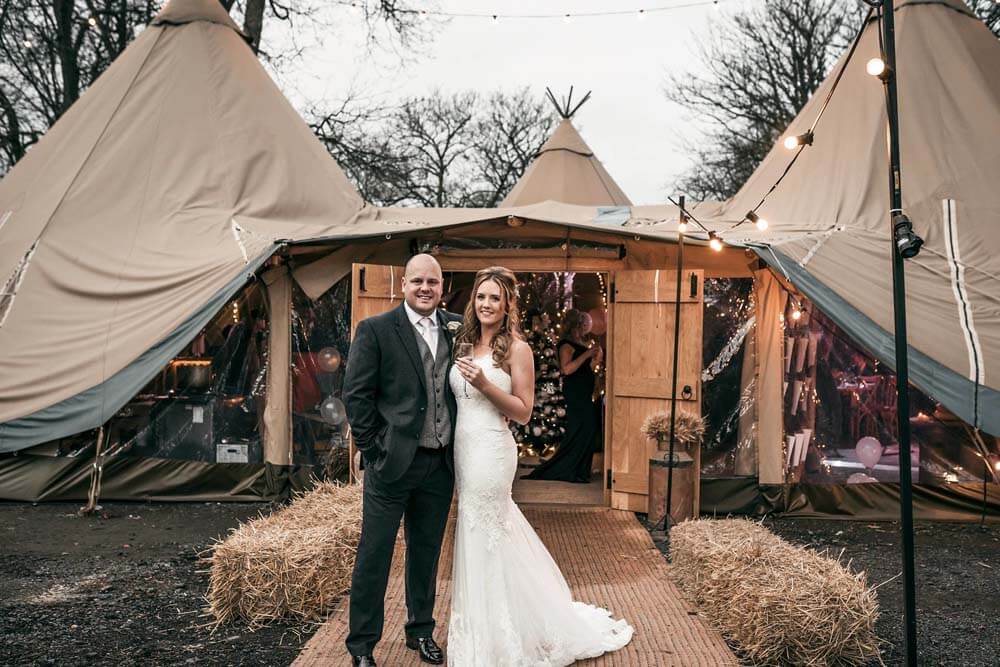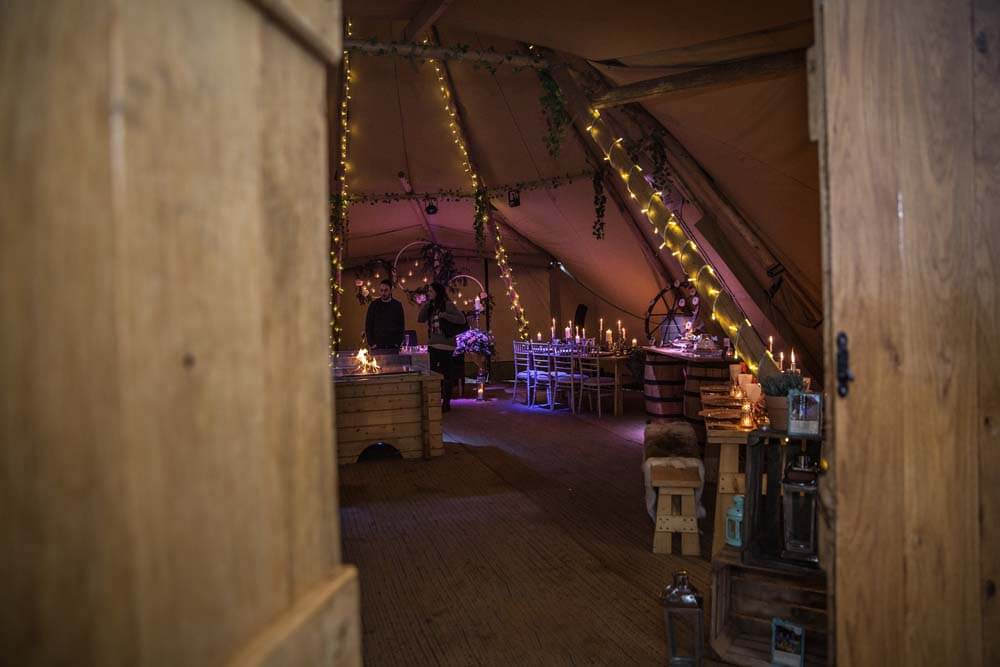 We'd love to bring the magic to your tipi winter wedding! 
If you have fallen in love with the idea of having winter wedding in our tipis then we can to help make it a reality.
So, if a tipi wedding in the colder (yet more magical) months is up your street you are definitely at the right place – please get in touch so we can begin your planning process.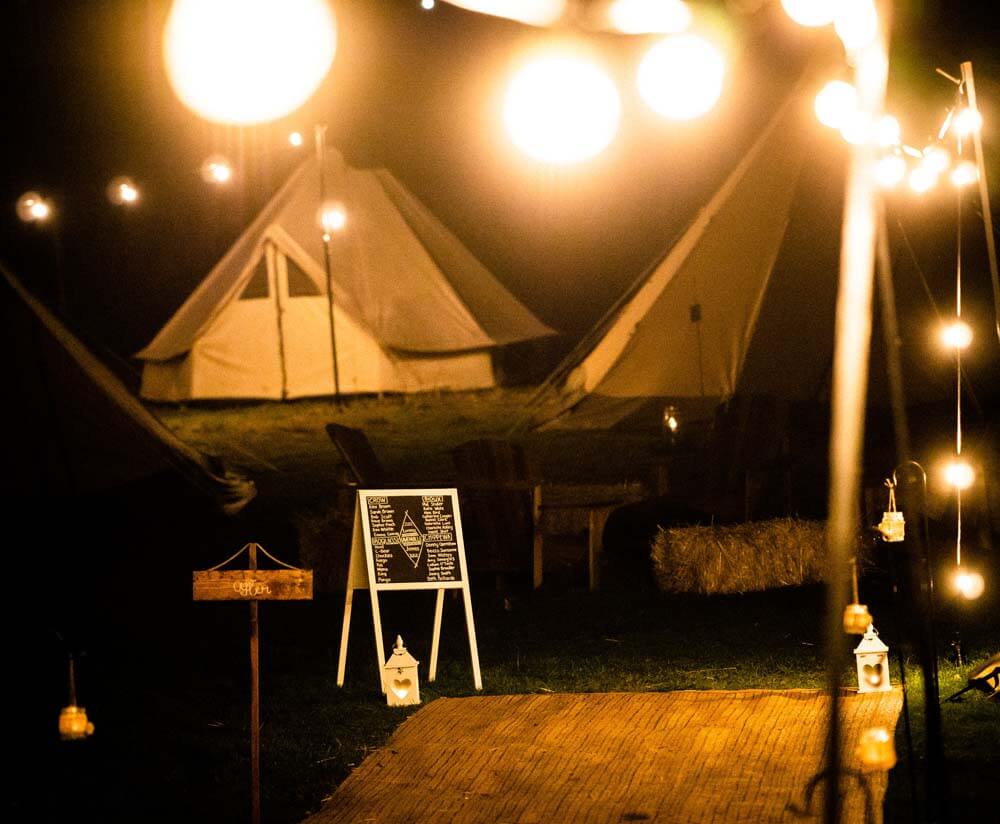 Our very best wishes
Tipi Unique x