We're all about giving away our expert insights to help make planning your tipi wedding an easy-breezy blast! That's why, for this post, we're opening up our little black book to reveal some of our very favourite tipi wedding venues in the North West.
Now we're, of course, die-hard cheerleaders for this glorious part of the country, but it's no exaggeration to say we North Westerners are surrounded by INCREDIBLE big day settings.
Better still, these within-reach venues all have something truly special and unique to offer you lucky brides and grooms-to-be. So, whether you dream of a grand, historical backdrop, a romantic lakeside setting or having all the fun on a farm, we guarantee there's an option to float your big-day boat!
But just before we begin our road trip, travelling through Cheshire, Shropshire, Wales and The Peaks, we highly recommend reading our post on How To Find Your Perfect Tipi Wedding Venue. This super handy checklist will help you draw up your setting priorities and non-negotiables, ensuring the celebration space you pick perfectly aligns with your big day plans and wishes.
Groundwork complete? Then buckle up as we visit some of our fave outdoor wedding settings in the North West of the UK, where we've had the pleasure of pitching our amazing tipi wedding tents.

CHESHIRE:
Pexhill Road, nr Macclesfield
A brand new North West outdoor wedding setting, we can see Pexhill Road proving a huge hit with our tipi-loving couples. Boasting privacy and beauty in equal measures, the privately-owned land is set away in a secluded rural spot and boasts the most magnificent lake. Giving couples complete freedom to do their day their way, it's a dream setting for those who have an appreciation for nature and a strong desire to DIY their day. 
What we love about it: This Cheshire wedding venue quite literally blew our minds when we first visited the site. Trust us when we say you have to see it in person to appreciate its incredible beauty and endless possibilities!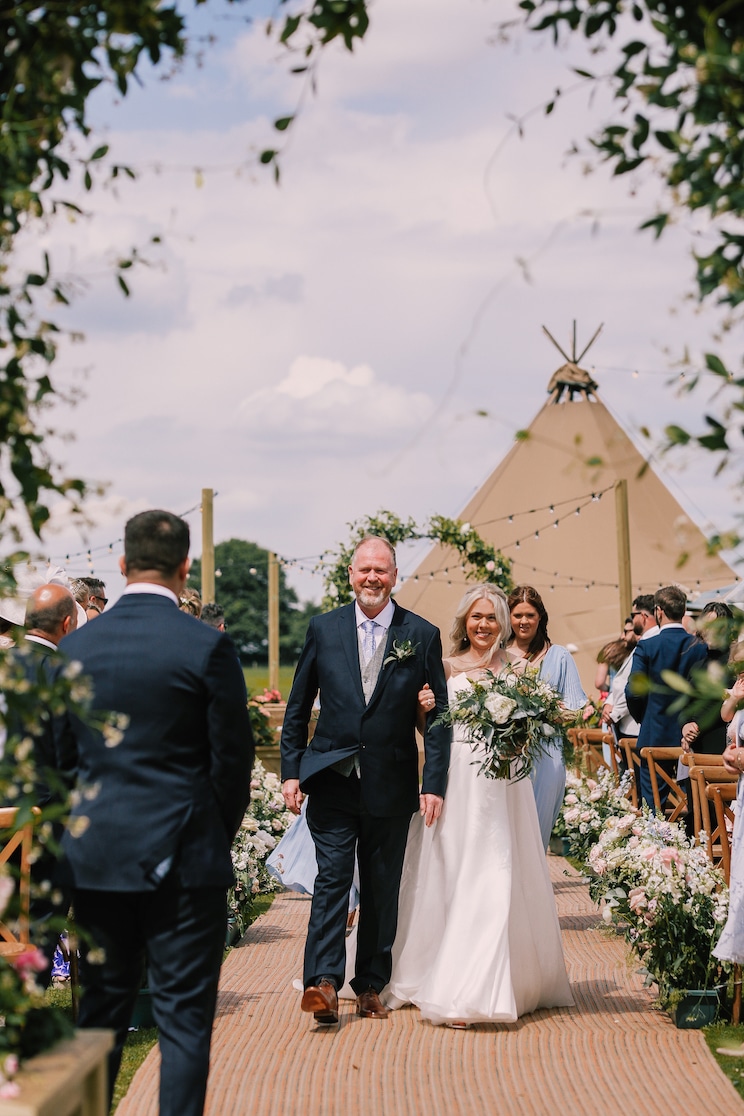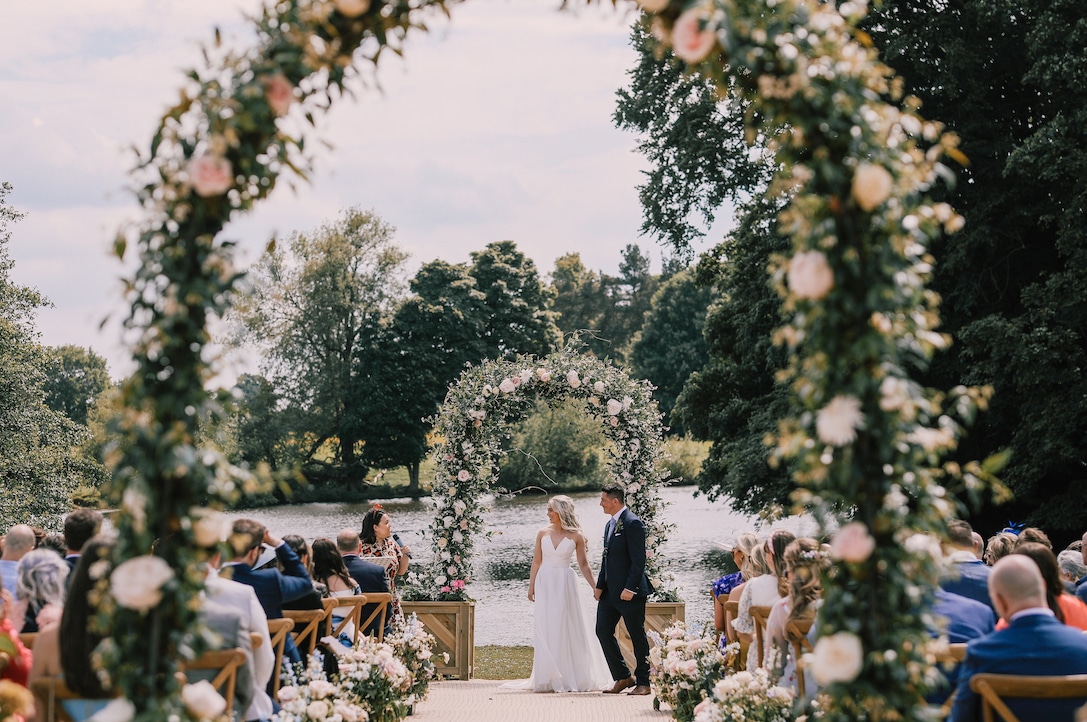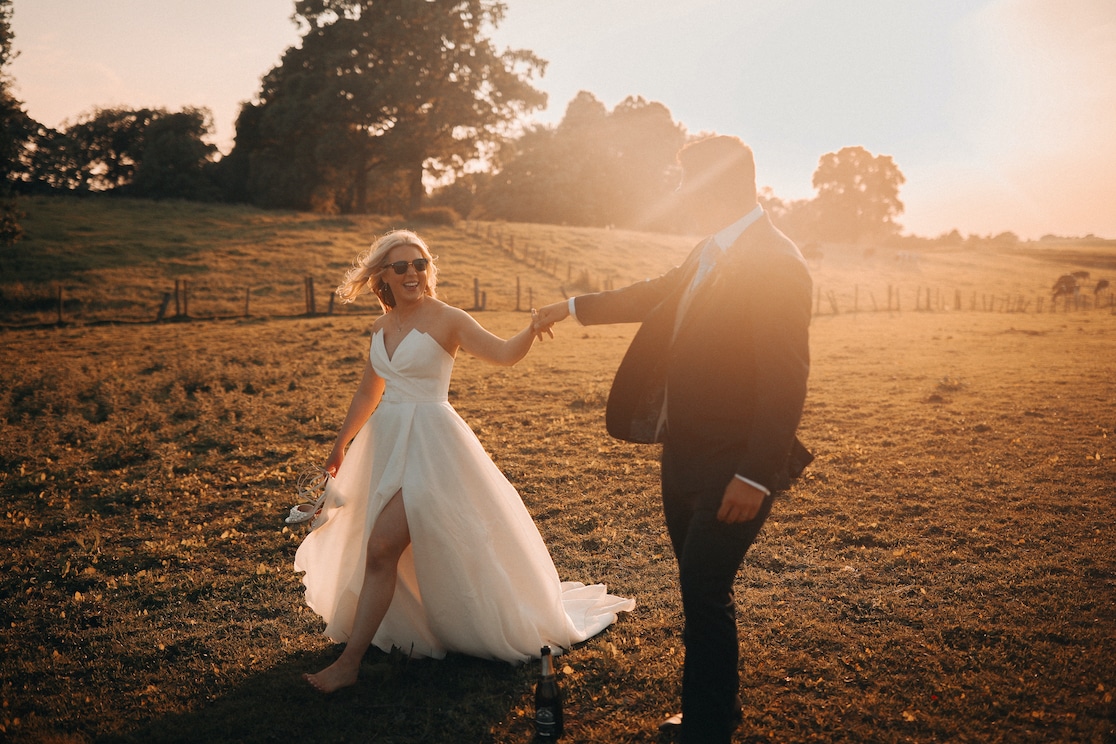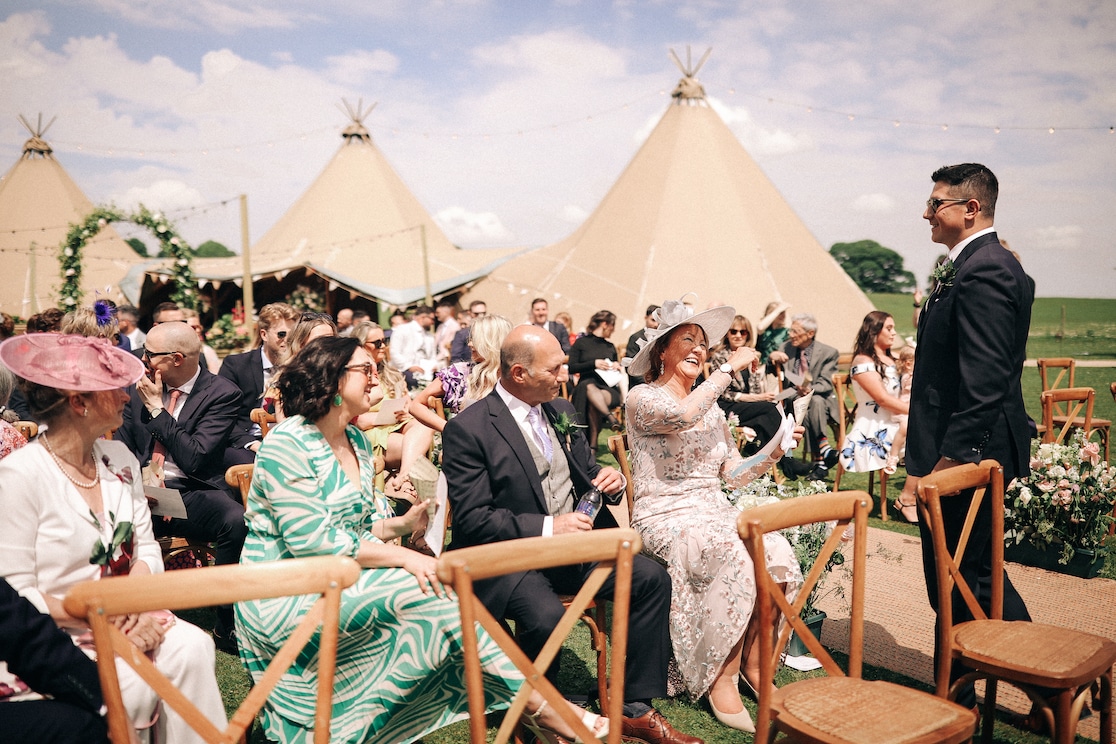 CHESHIRE:
Penney Fields, Knutsford
Home to our annual Tipi Wedding Showcase Weekend, and for good reason! This blank canvas yet beautifully manicured event space can be anything you want it to be. From planet-conscious, sustainable weddings to romantic rustic affairs and full-on festival-style celebrations, the possibilities really are limitless! Available to hire exclusively for a full weekend, Penney Fields ticks boxes for stunning views (the sunsets are to die for!), great access (it's just a stone's throw from Knutsford) and an uber helpful team (who can be as involved as you like!).
What we love most: The care and attention that goes into maintaining these fine fields. From the neat tree-lined entranceway and hedgerow borders to the luscious green grass, Penney Fields never let standards slip!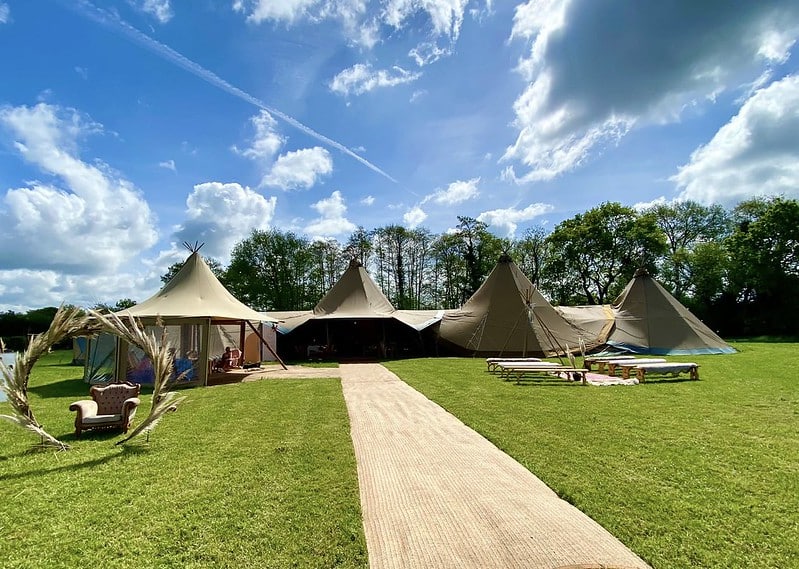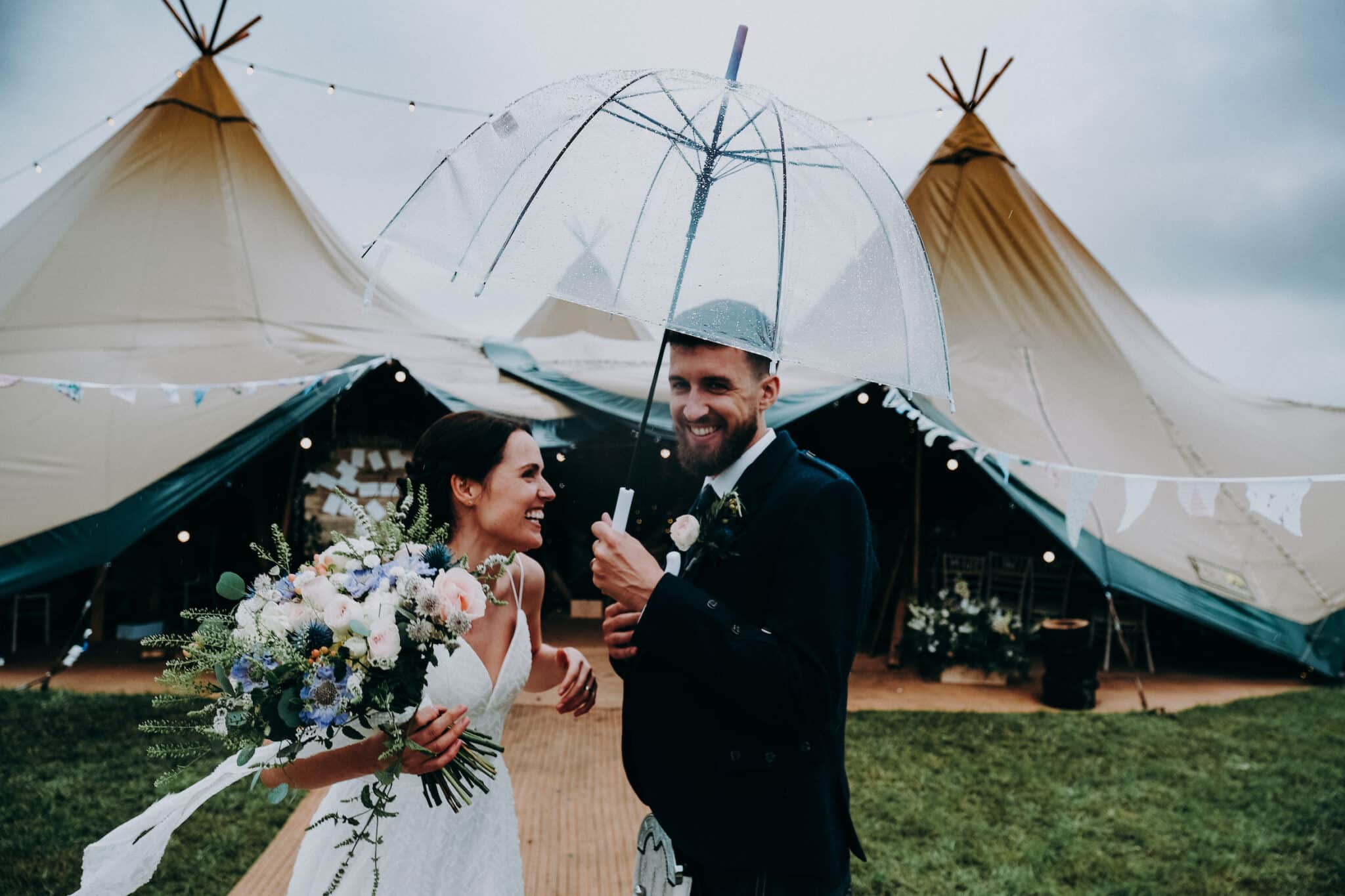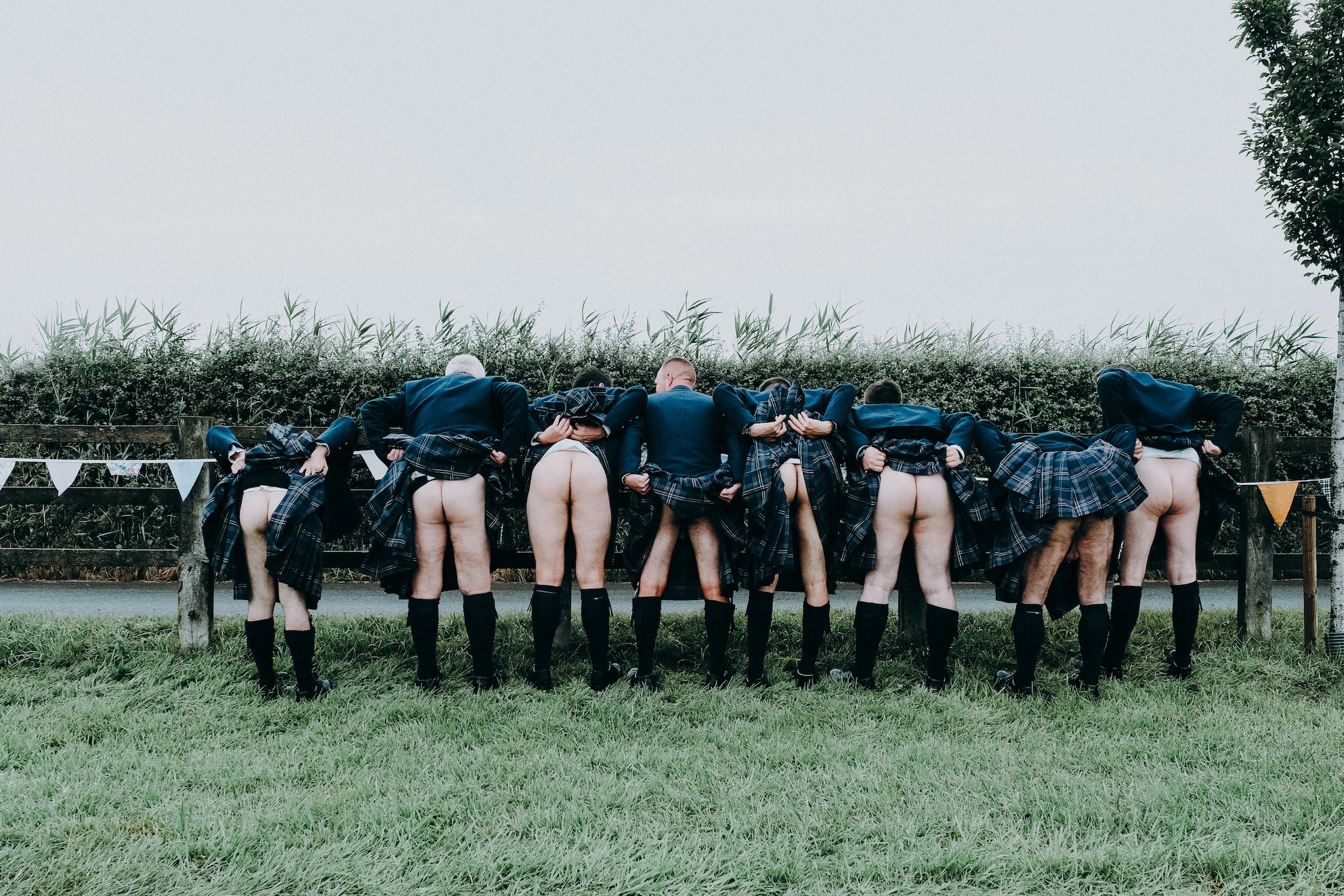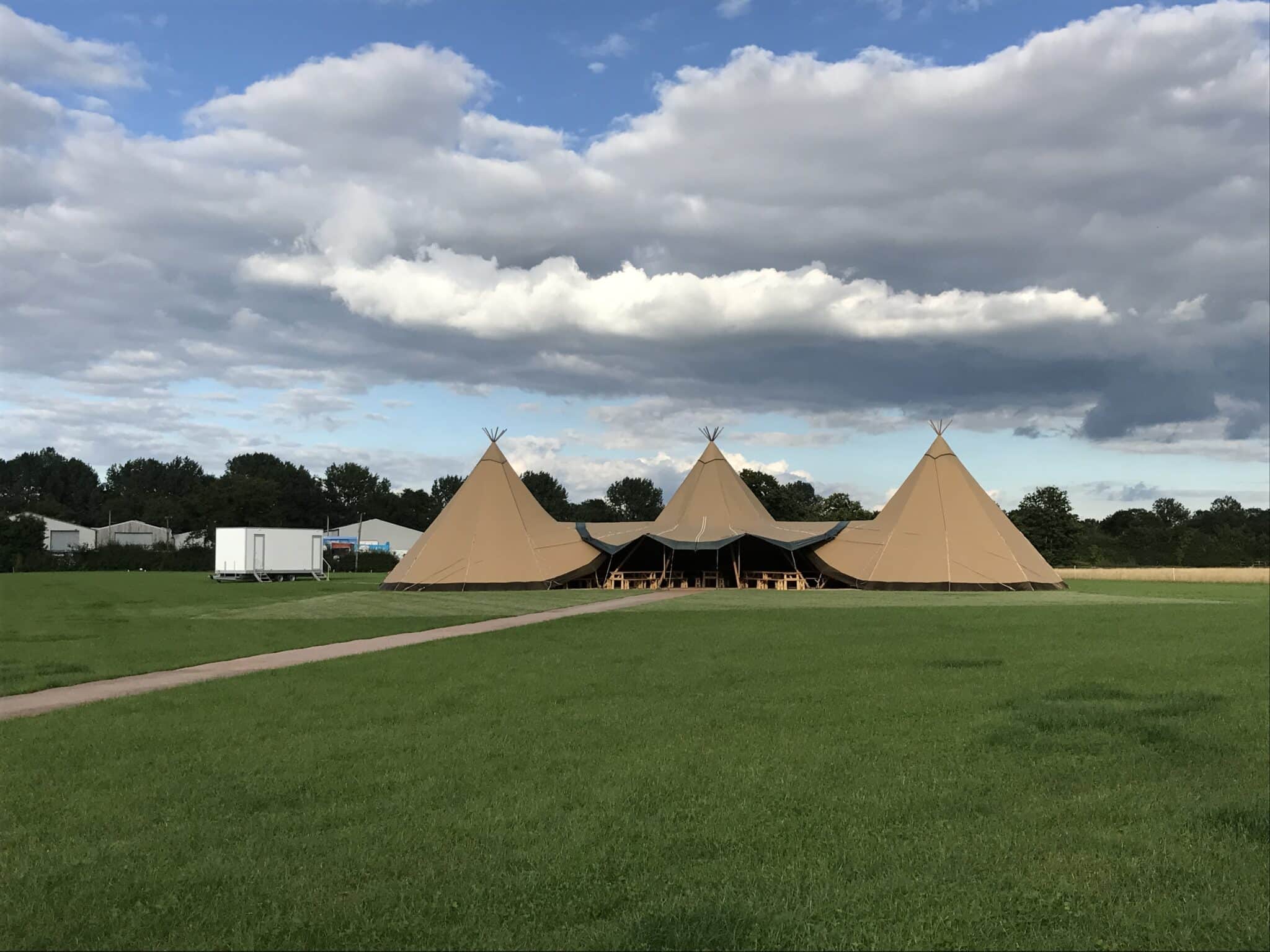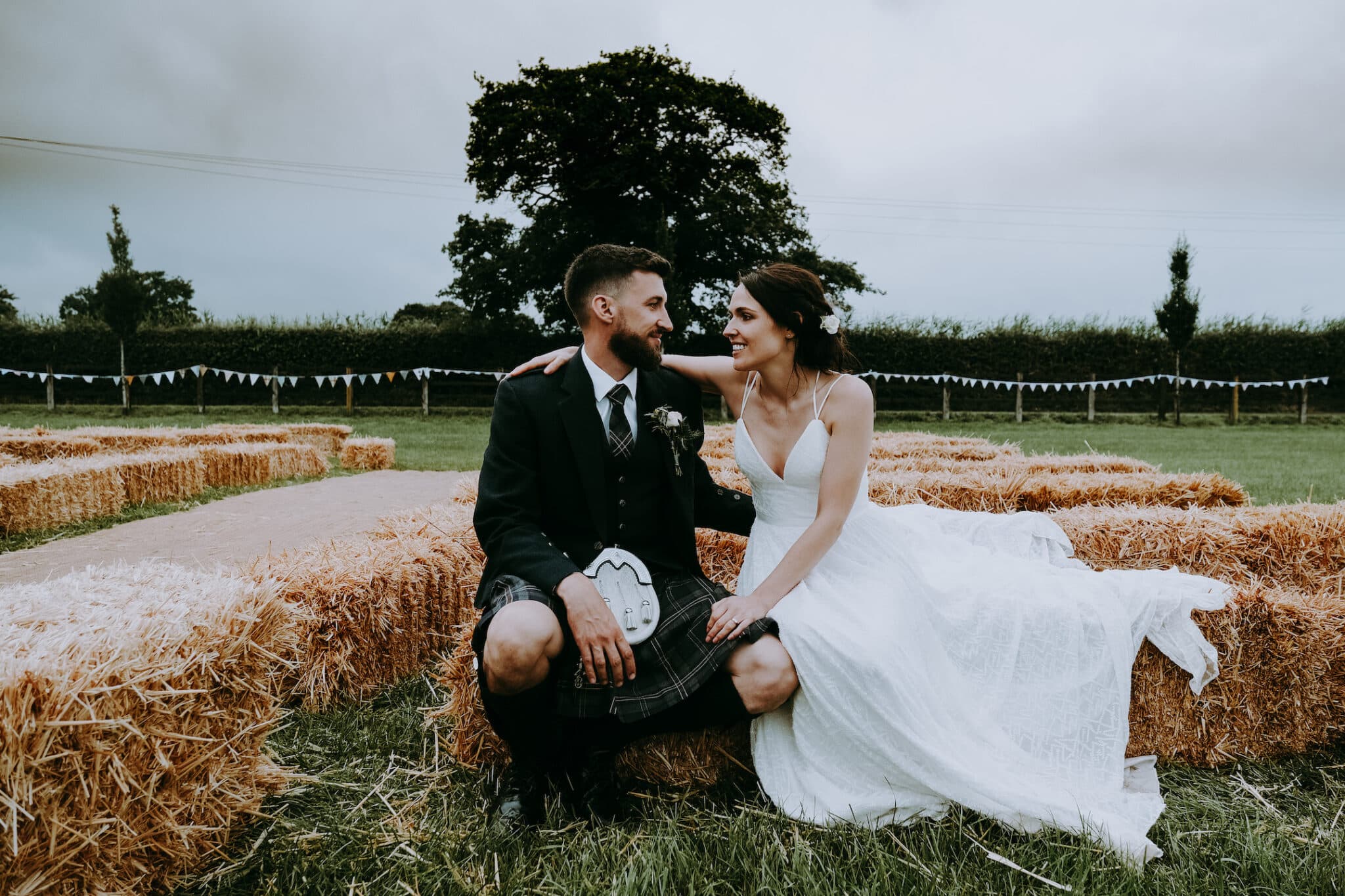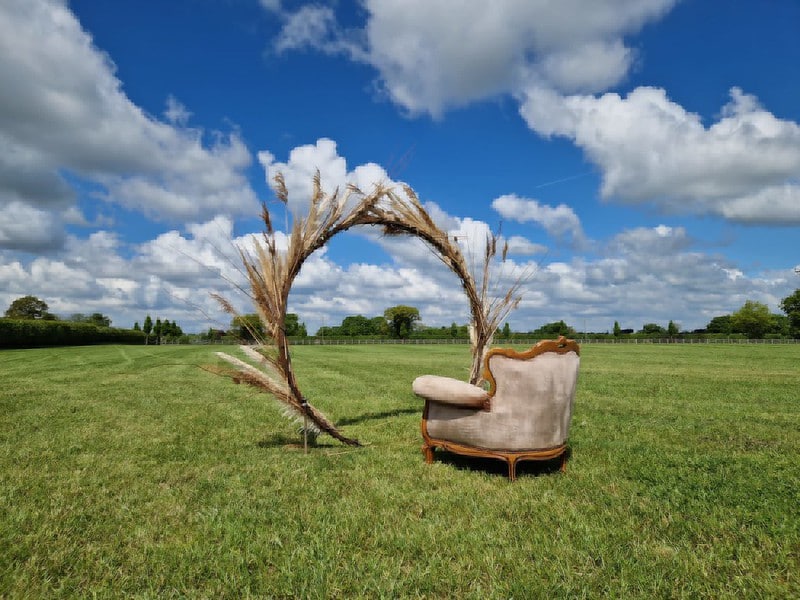 CHESHIRE:
Delamere Events, Oakmere
For those of you who placed 'setting' and 'facilities' high up on your tipi wedding venue priorities, the fabulous Delamere Events will take some serious beating! Nestled away in the heart of rolling Cheshire countryside, this well-established lakeside setting is the epitome of a hidden gem. Here you'll find a heart-stoppingly beautiful area to pitch your tipi, plus a dedicated events manager who can handle as much or as little of the wedding planning as you wish.  
What we love most: Event manager Ryan's passion and experience are exceptional and a real godsend for those wanting to take a more hands-off planning approach. Tailoring all elements to the individual couple, he can help organise everything from the essentials and catering and those amazing added extras.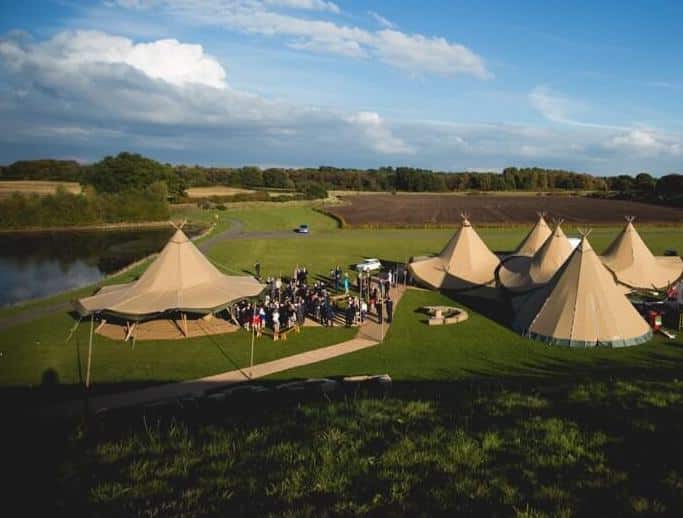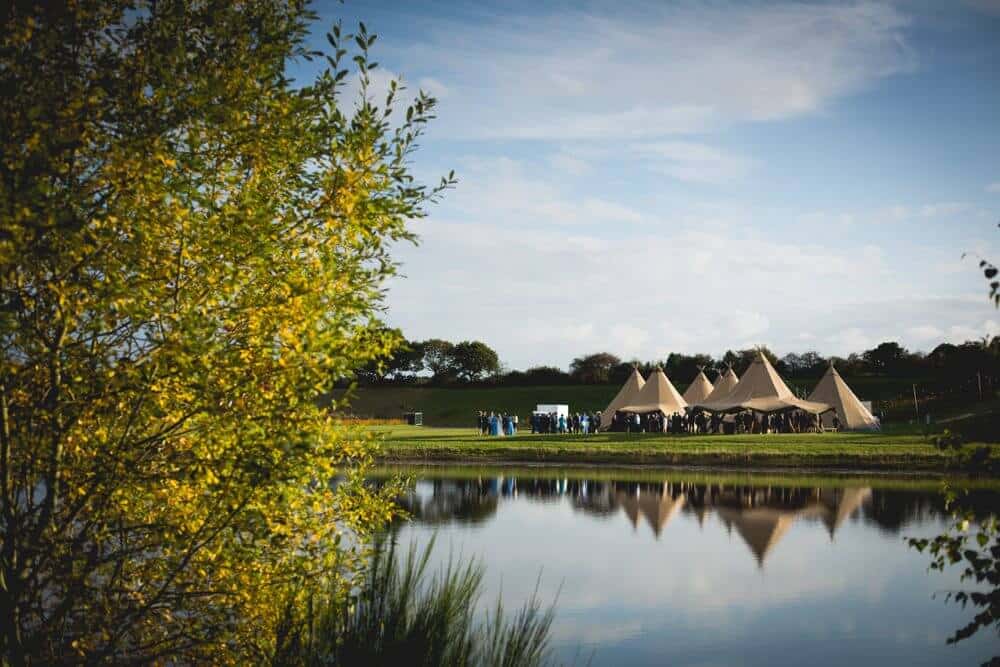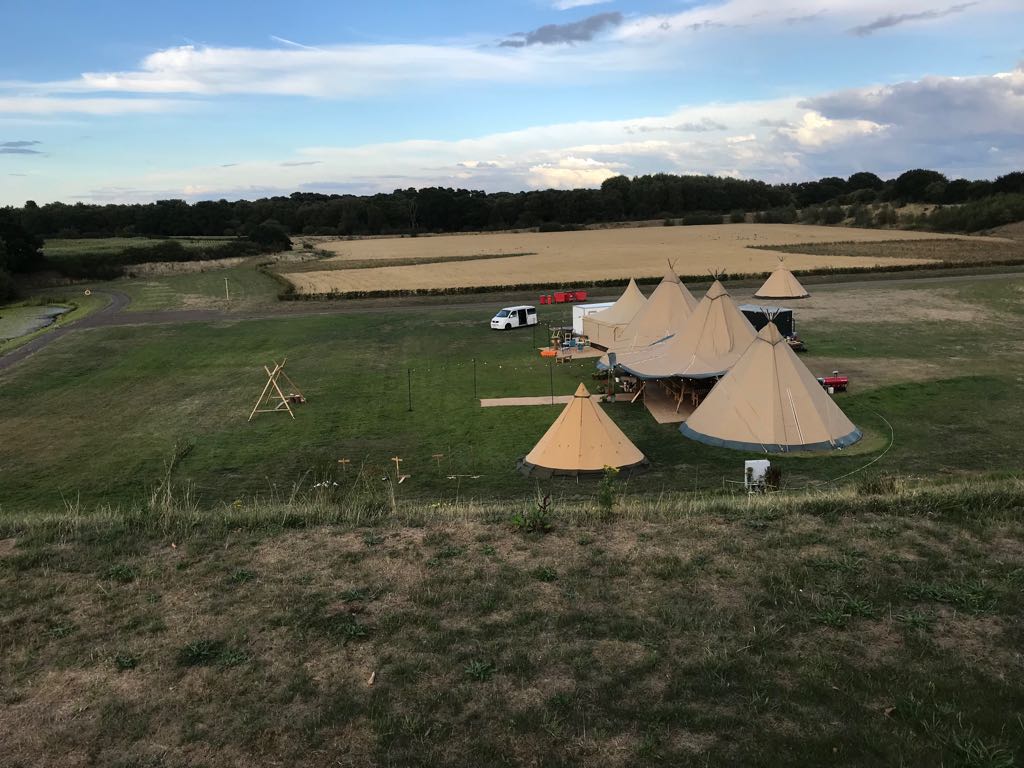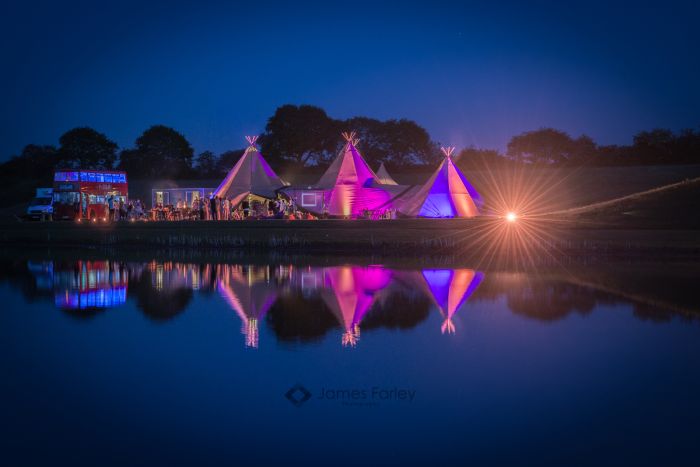 CHESHIRE:
Greenheyes Farm, Middlewich
This family-owned working farm is a fabulous budget-friendly option for rural tipi weddings. Giving you plenty of value and creative freedom for your buck, the essentials, including power, toilets and access to a kitchen, are already in place. We'll then work with you to really bring the magic to the setting with ample space to erect two of our impressive Giant Tipis, accommodating up to max. 160 guests, plus land for parking and camping. 
What we love most: Greenheyes has character by the bucket! From its onlooking livestock grazing in nearby fields to its traditional farmyard props, the quirkiness just keeps on giving!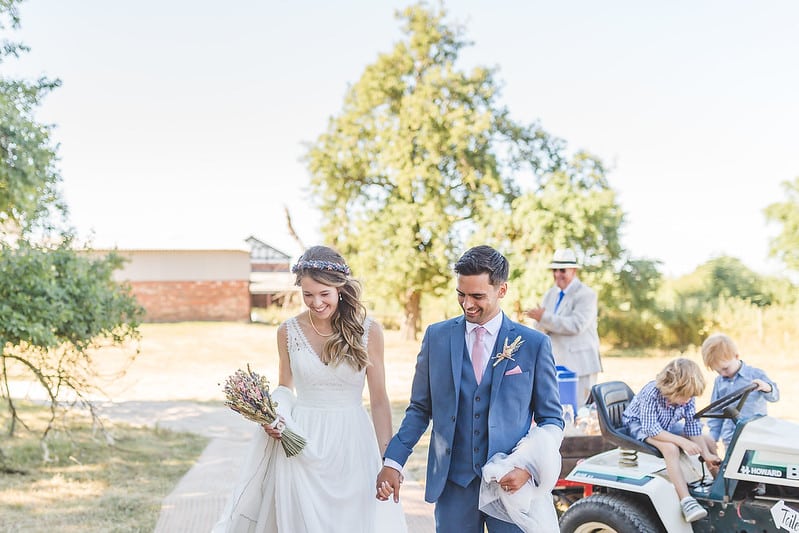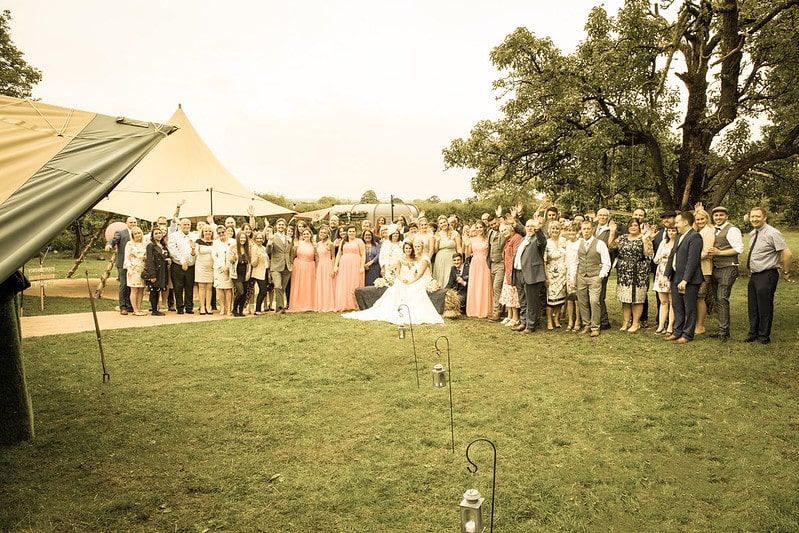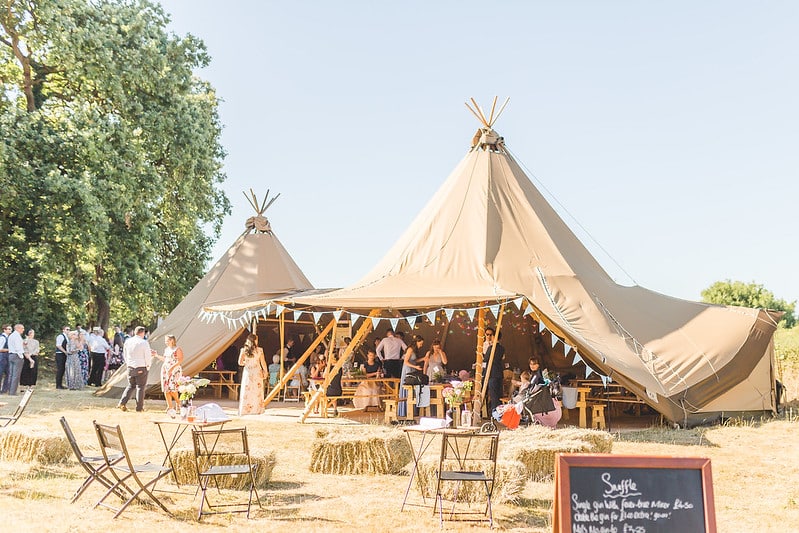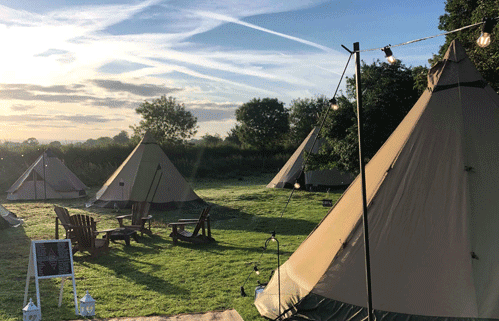 SHROPSHIRE:
Willington Lodge, Whitchurch
Overlooking the Welsh mountains and nestled in the borders of Shropshire, Cheshire and North Wales, Willington Lodge is a special tipi wedding venue for a multitude of reasons! As a family-owned Georgian B&B, you can expect warm hospitality, luxurious accommodation and beautifully manicured gardens, plus an amazing wedding planner to help bring your 'I do' ideas to life! Your ceremony can take place at the local church or at the venue itself, and for the partying, we can pitch our epic Nordic wedding tipis in the surrounding fields. 
What we love most: Willington Lodge feels like a real home from home, enabling you to stretch the celebrations across an entire weekend, staying at this lush B&B with your nearest and dearest. Talk about #weddinggoals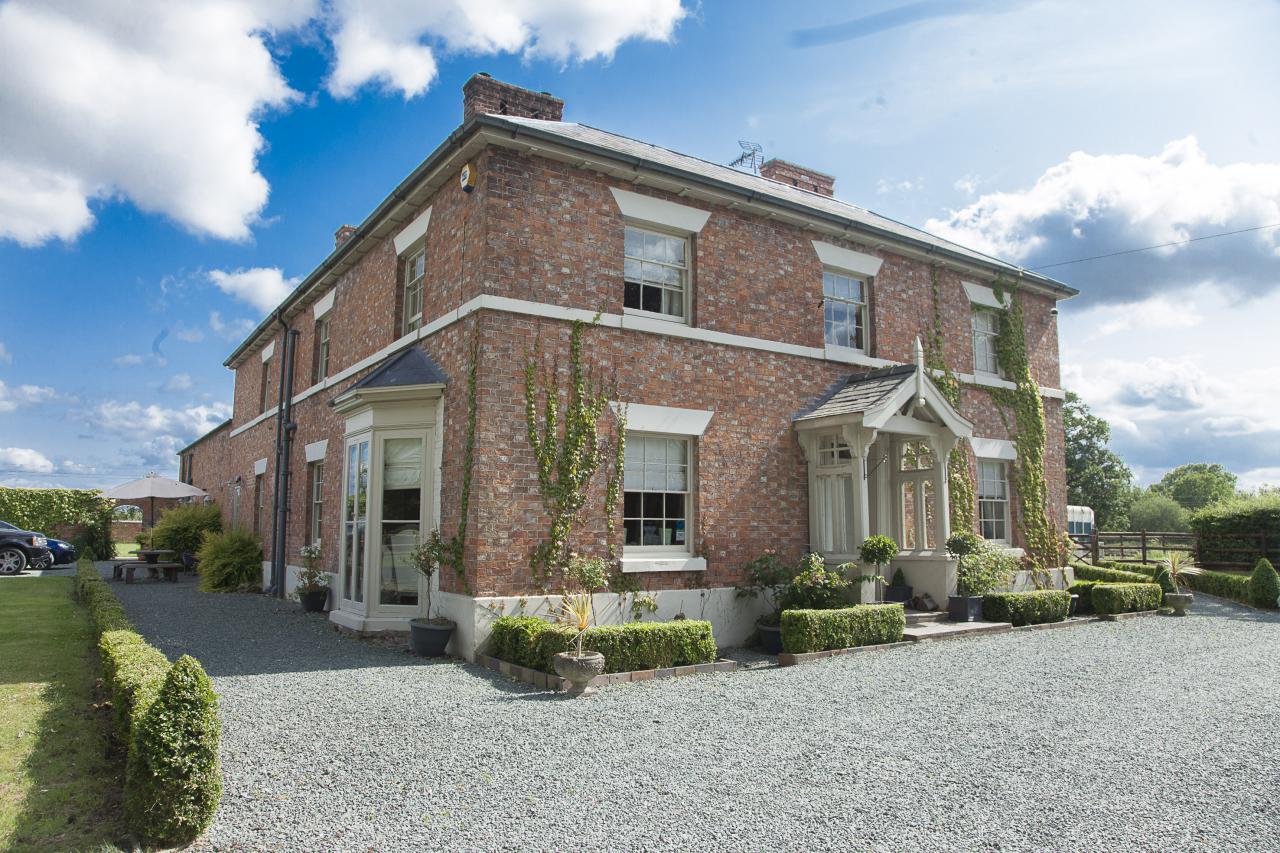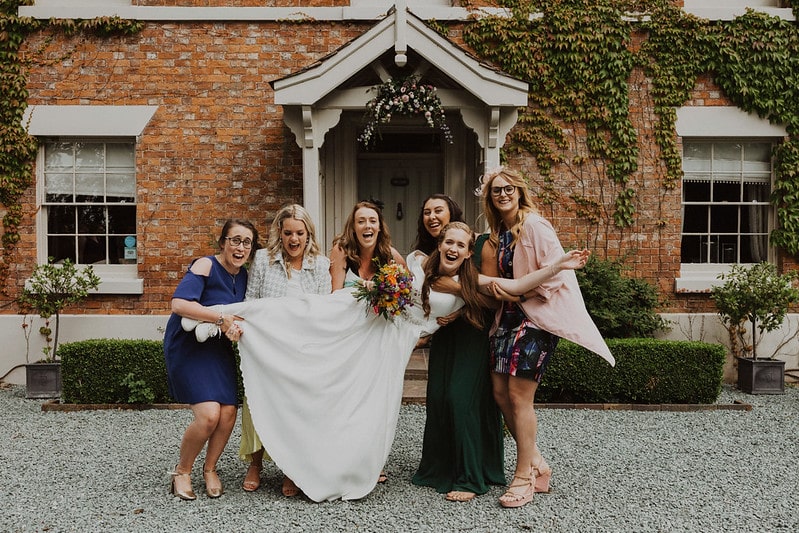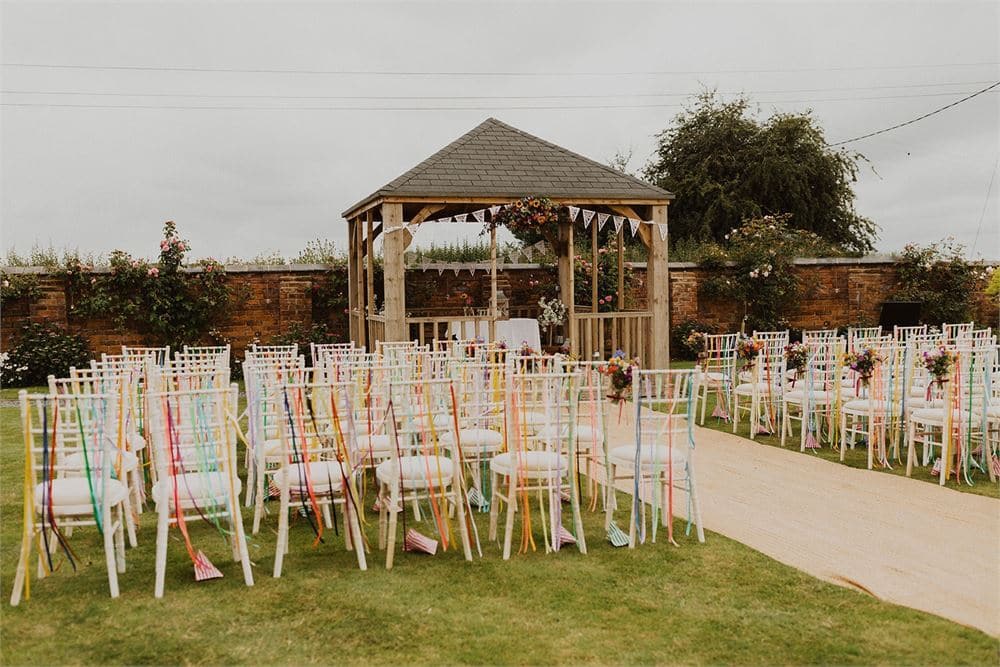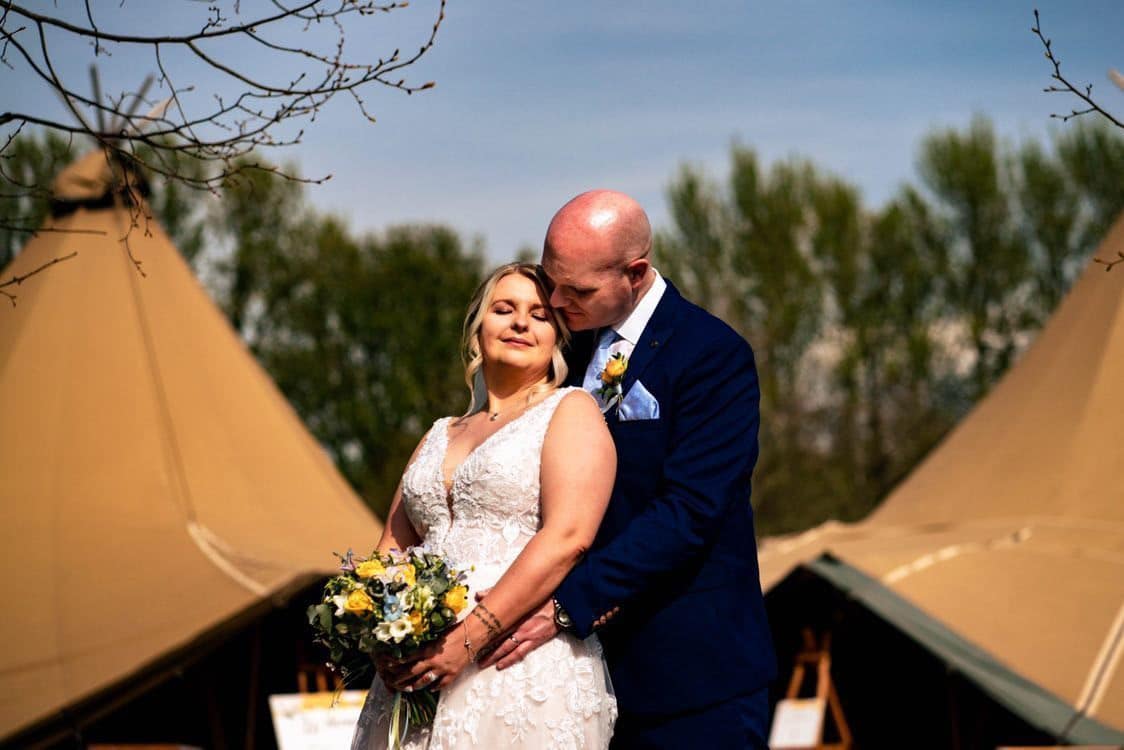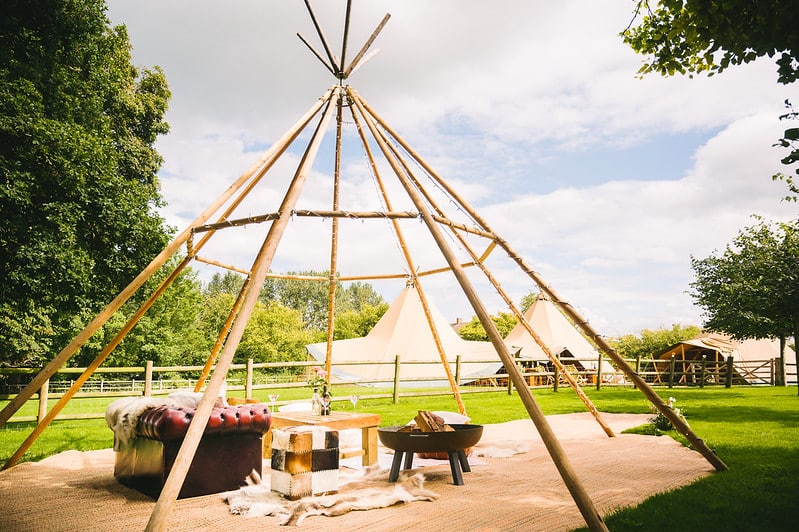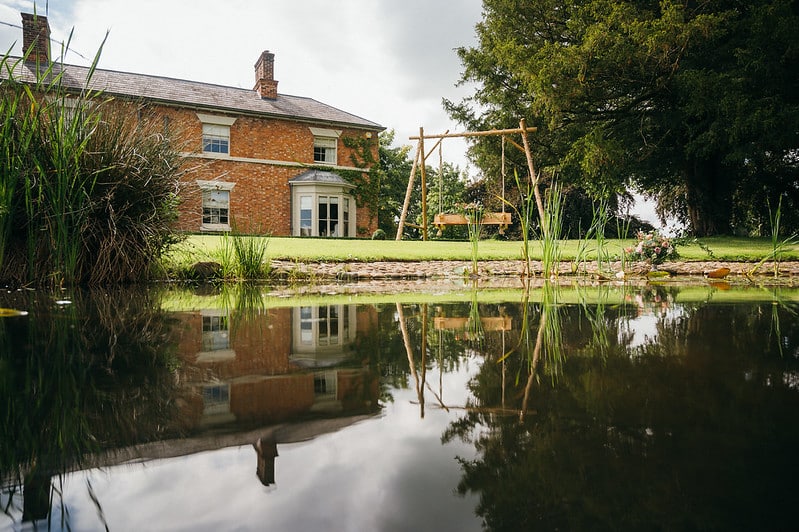 WALES:
Tros yr Afon, Anglesey
Combining gorgeous gardens, accommodation and surroundings, there's little not to love about this charming Welsh wedding venue. You can hire Tros yr Afon exclusively for a full weekend, and it offers everything you need to keep your celebrations all in one place; plus, its super helpful team will help you personalise your plans to perfection. After the vows, our atmospheric tipis will be sitting pretty on the lawns, ready for your unforgettable reception. Then, come bedtime, the on-site holiday cottages are just a skip away!
What we love most: The outdoor ceremony area is mega dreamy, and the tree backdrops are like nothing we've seen before. Pair this with the striking beach-come-lighthouse picture perfect spot, it makes the celebrations super attractive, distinctive and private.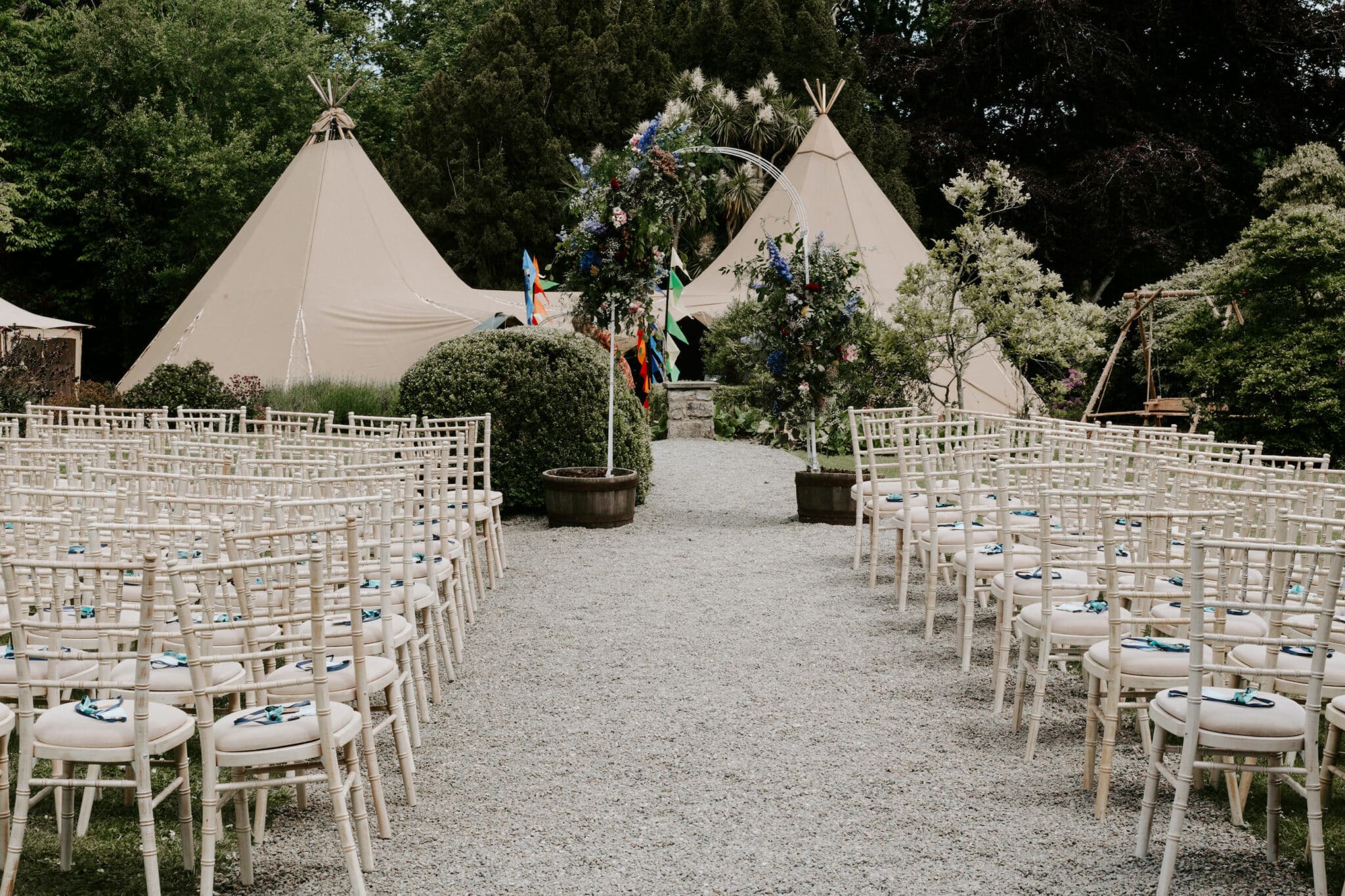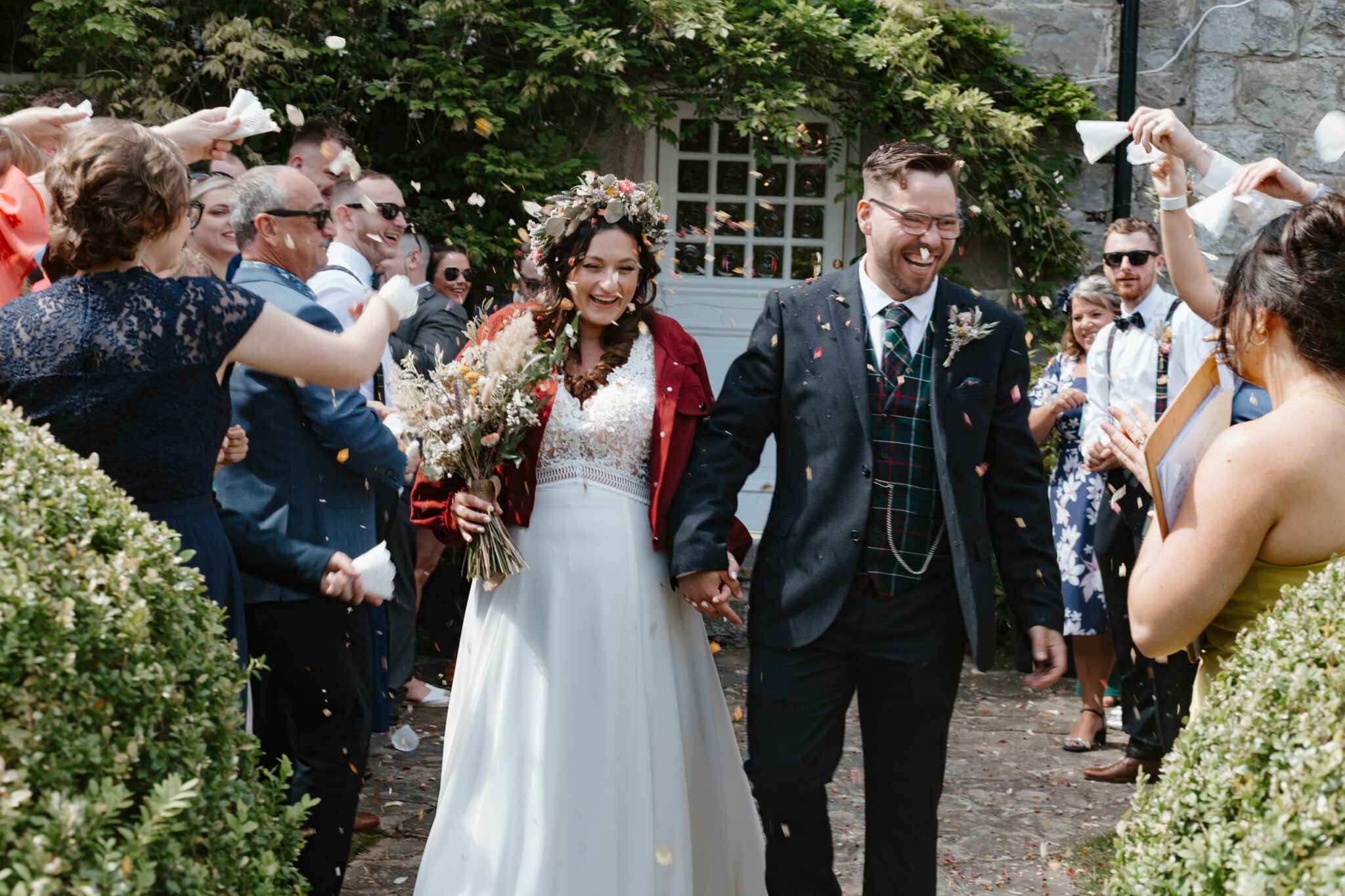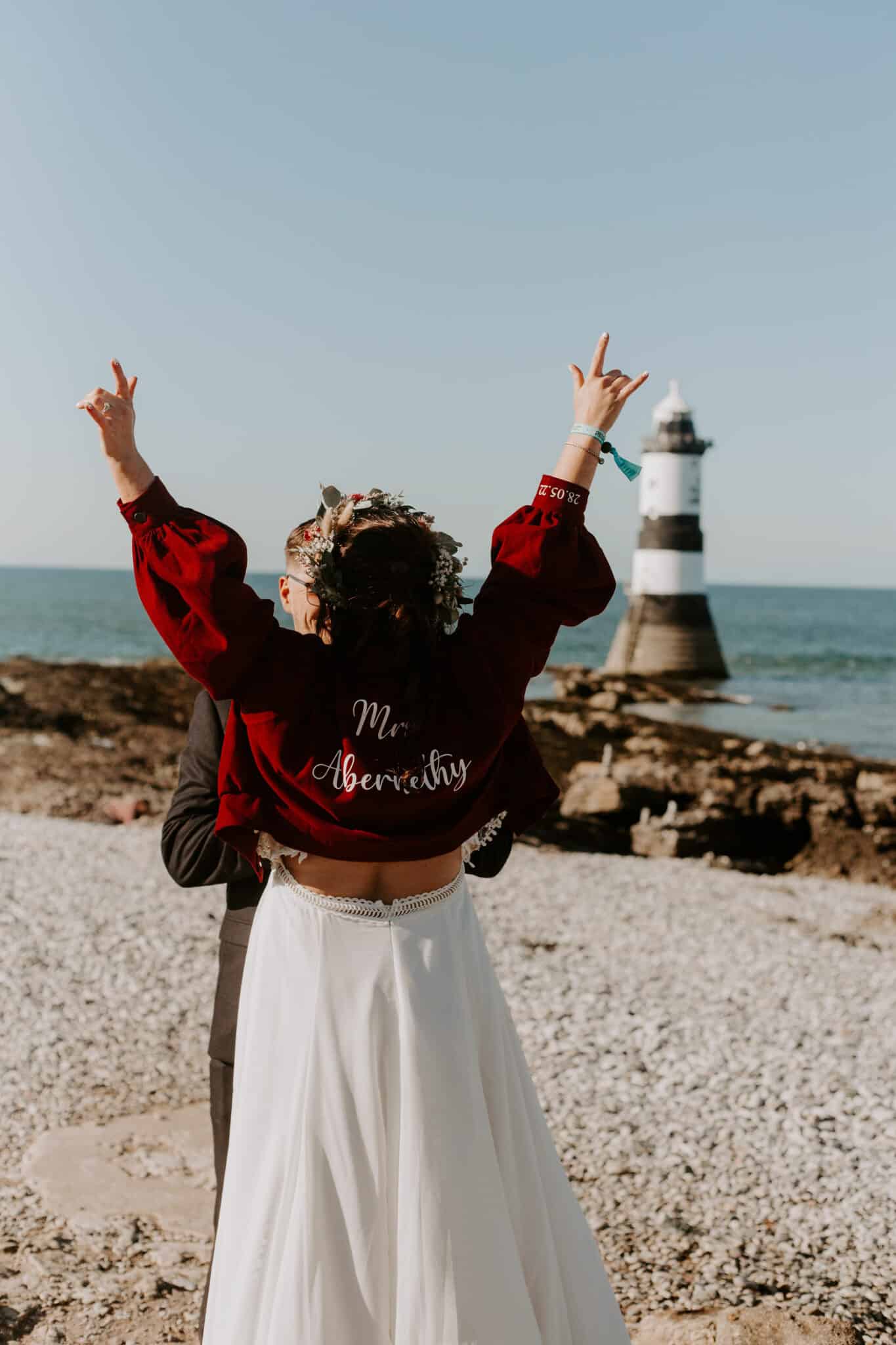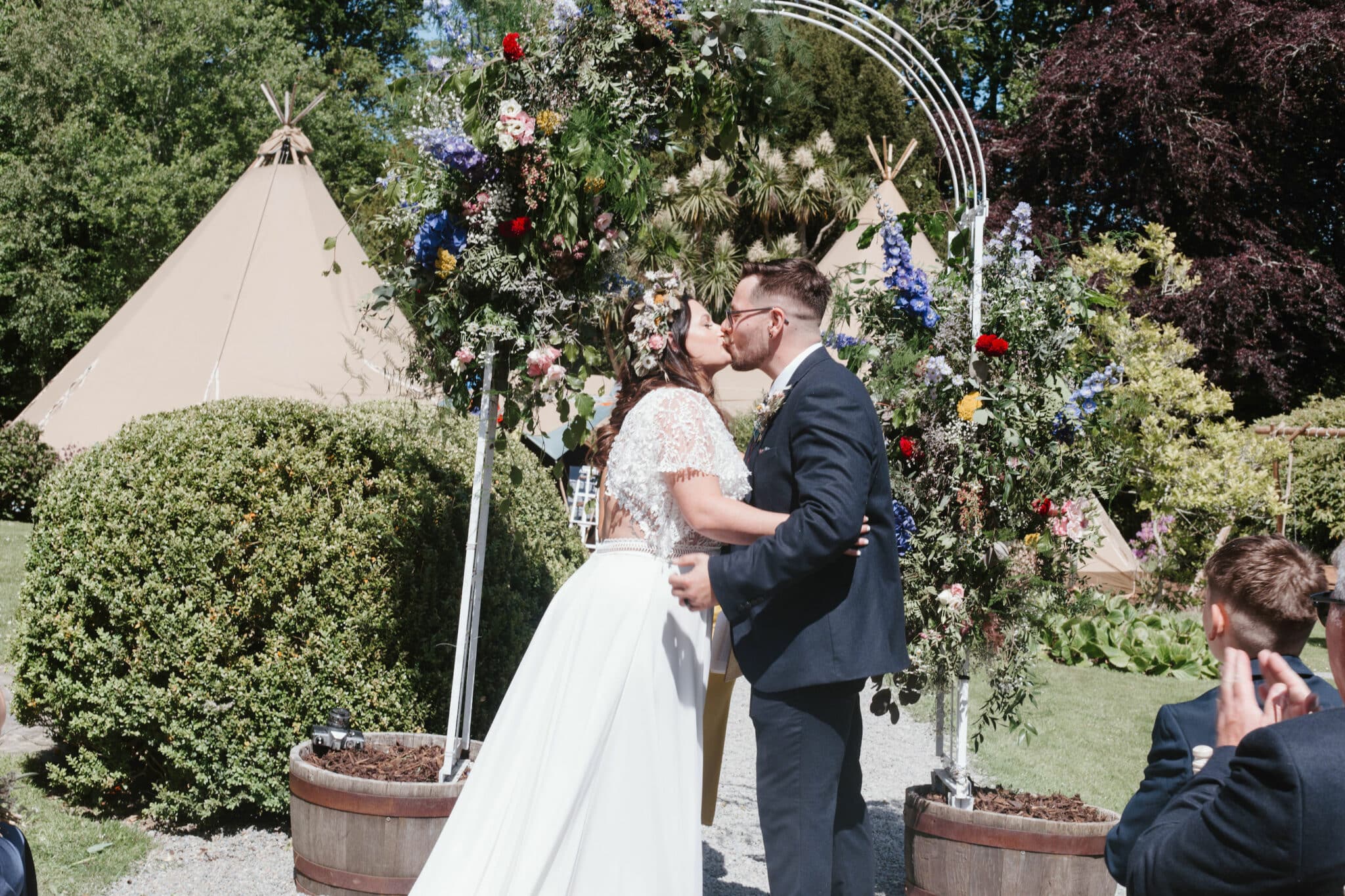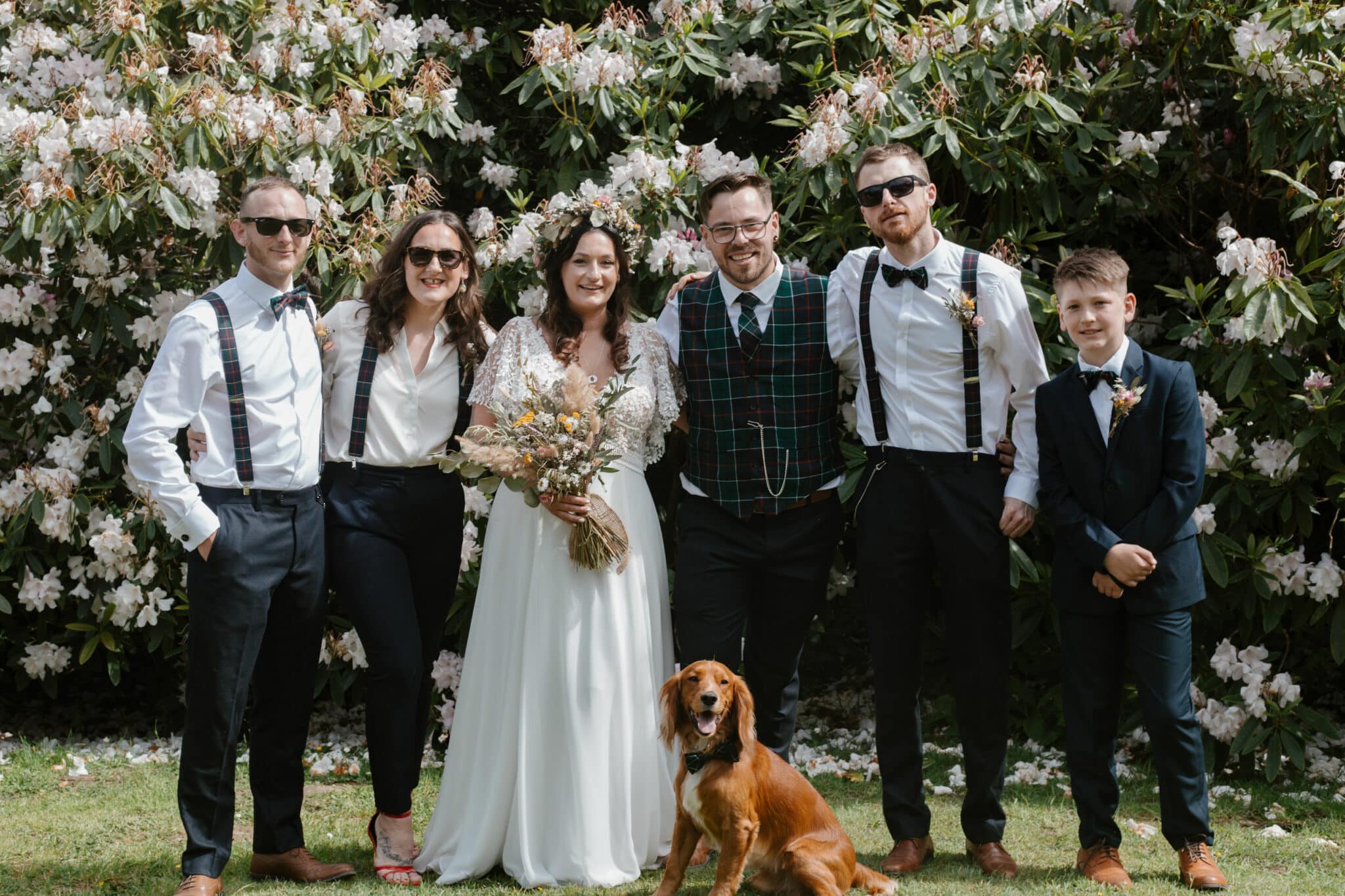 WALES:
Gwrych Castle, nr Wrexham
In our seen-more-wedding-venues-than-had-hot-dinners opinion, there's no finer fairytale setting in the North West than Gwrych Castle. Historical in its heritage yet fresh on the big day scene, this enchanting venue has only recently opened its (ginormous!) doors to brides and grooms. For those looking for a take-your-breath-away backdrop and outlook, this is it! Just imagine having your tipi reception tents placed in front of this incredible multi-turreted castle AND enjoying spectacular coastal views out over the Irish Sea. 
What we love most: The Castle has become world famous in recent years as the UK home of 'I'm A Celebrity…Get Me Out Of Here'. For any mega fans (like us!), some elements of the set still remain, including The Clink and Kiosk Cledwyn's shop.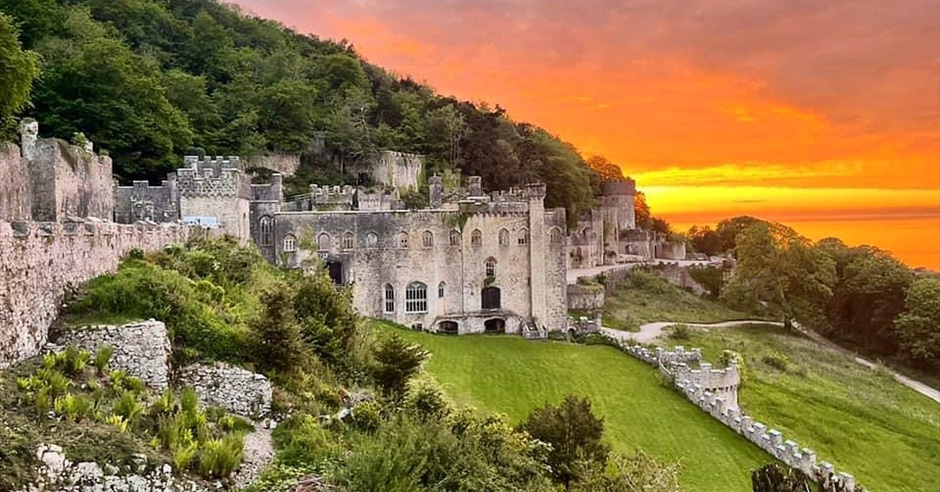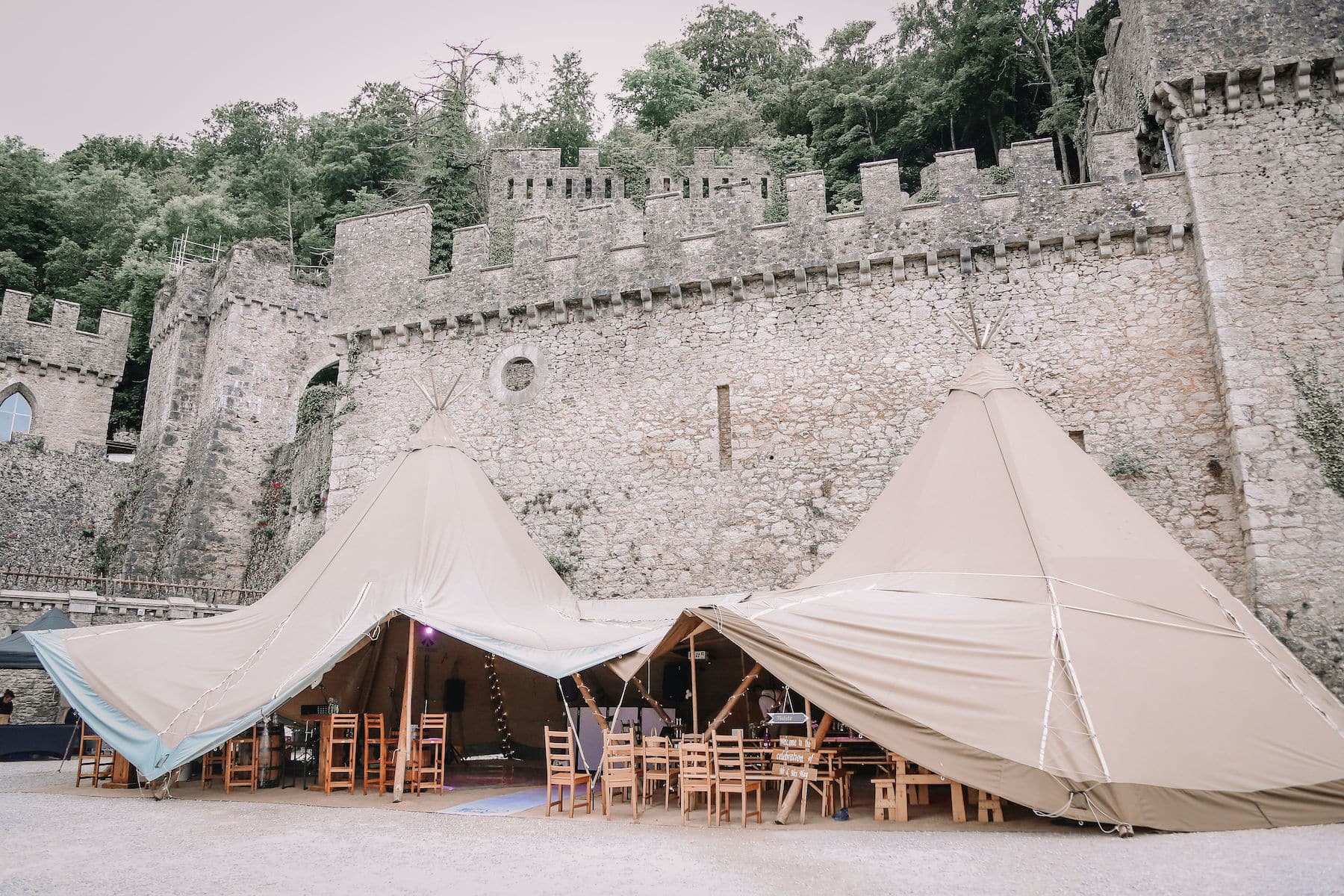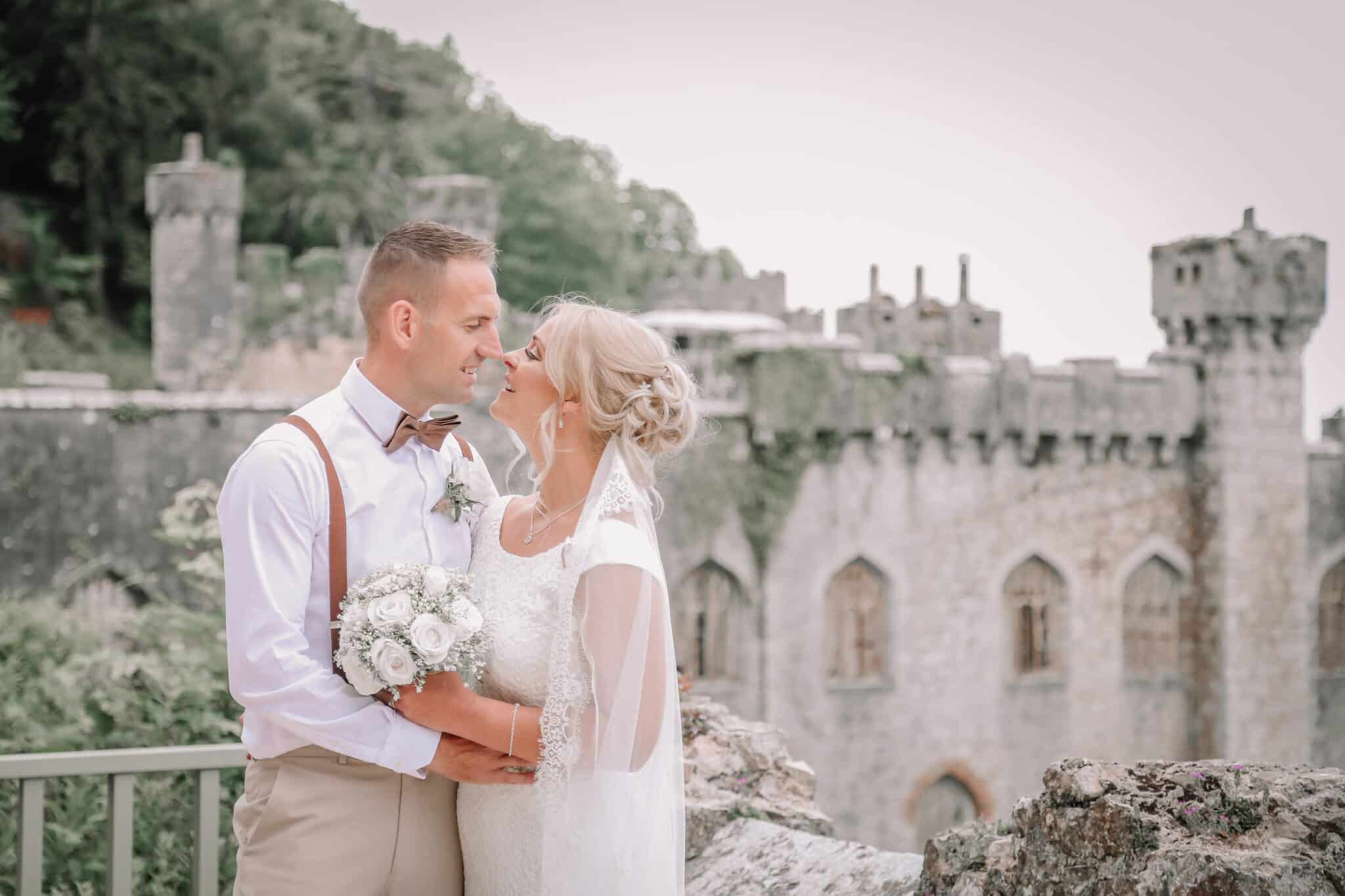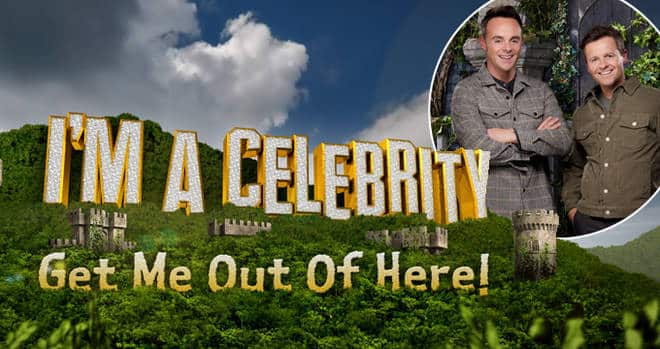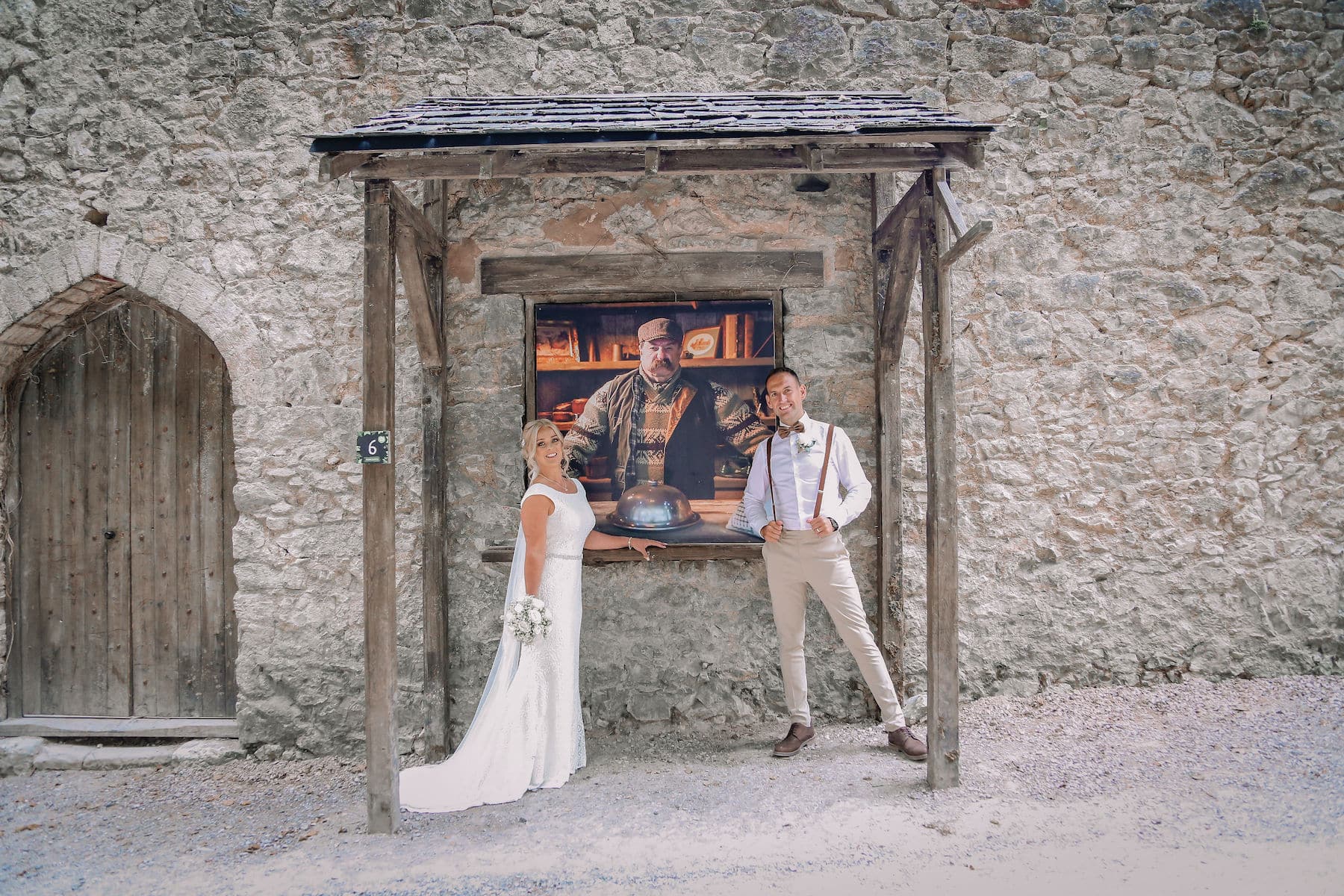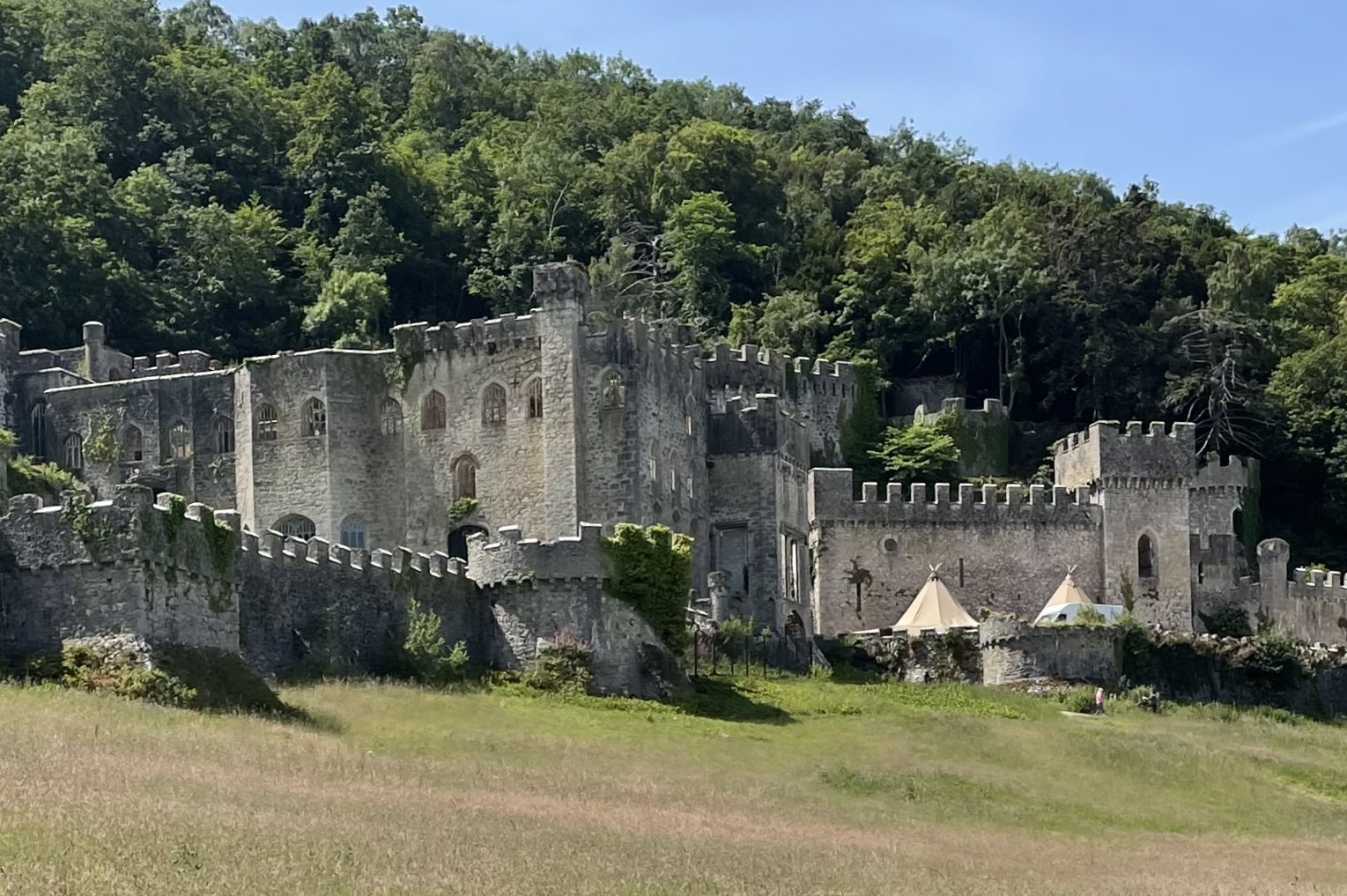 THE PEAK DISTRICT:
Shiningford, nr Ashbourne
For couples prioritising creative freedom and value, Shiningford would have to be one of our top recommendations. Boasting fabulous holiday cottage accommodation, dreamy Derbyshire countryside surroundings, an outdoor pool and ample space for our stylish wedding tipis, what more could you want?! Free corkage, you say…yep, that's part of the offering too! Better still, they have a three-night exclusive-hire weekend package, so you can stretch your celebrations across multiple days and really soak up that centre-of-attention bliss!
What we love most: Did we mention it's got a pool? If getting hitched in the summer, adding a pool party to your weekend wedding itinerary would be so awesome. Inflatable unicorn, anyone?!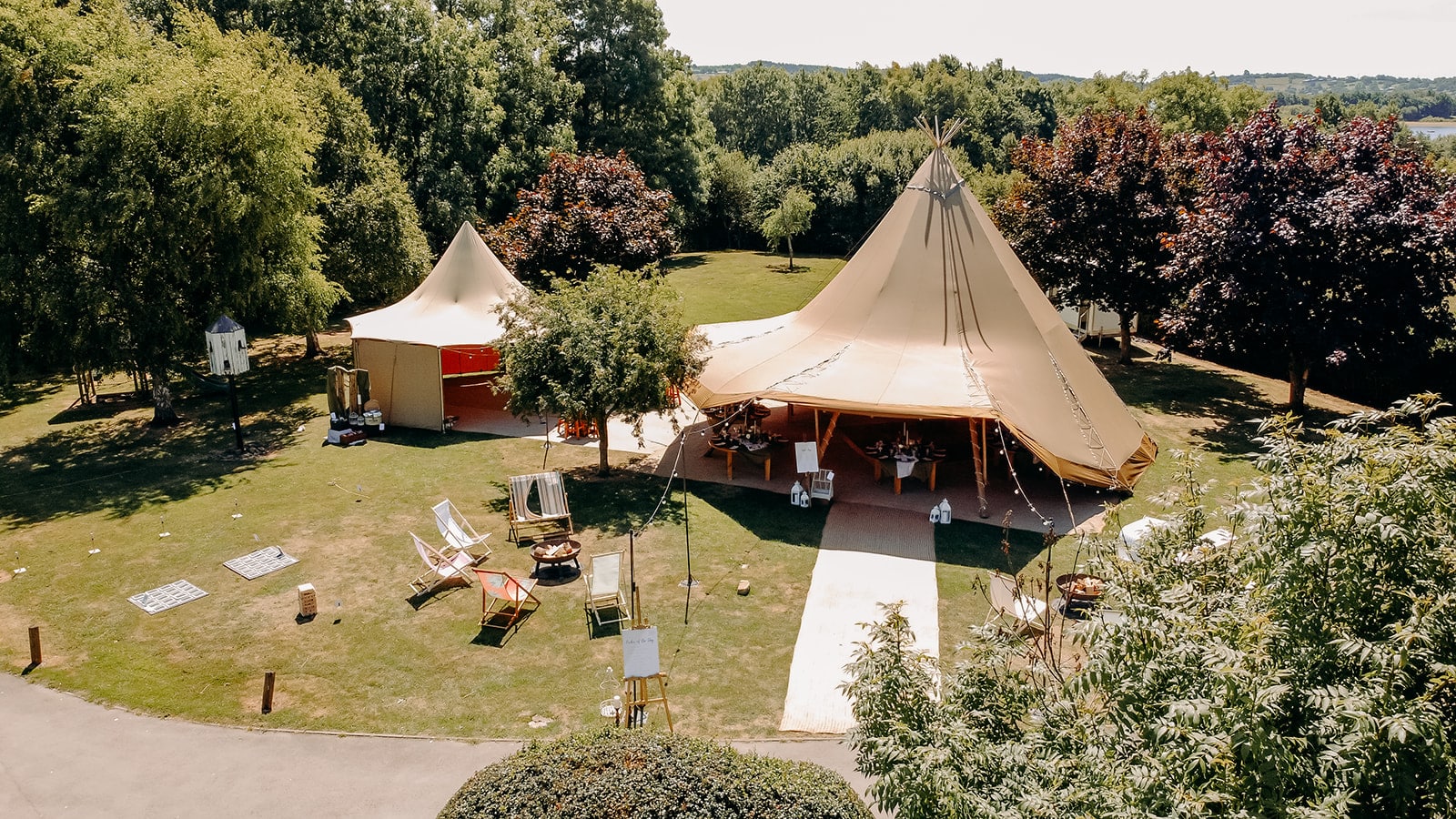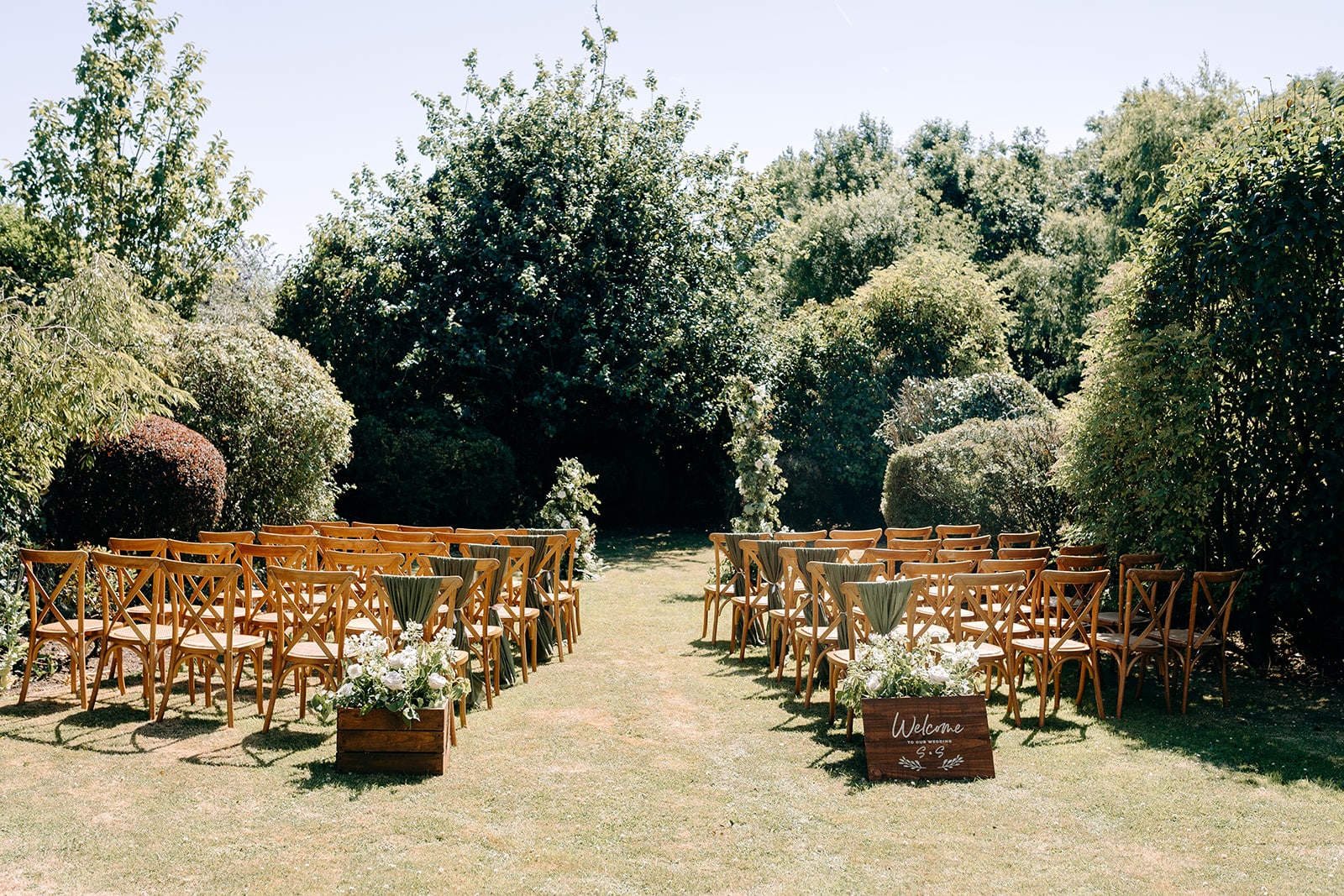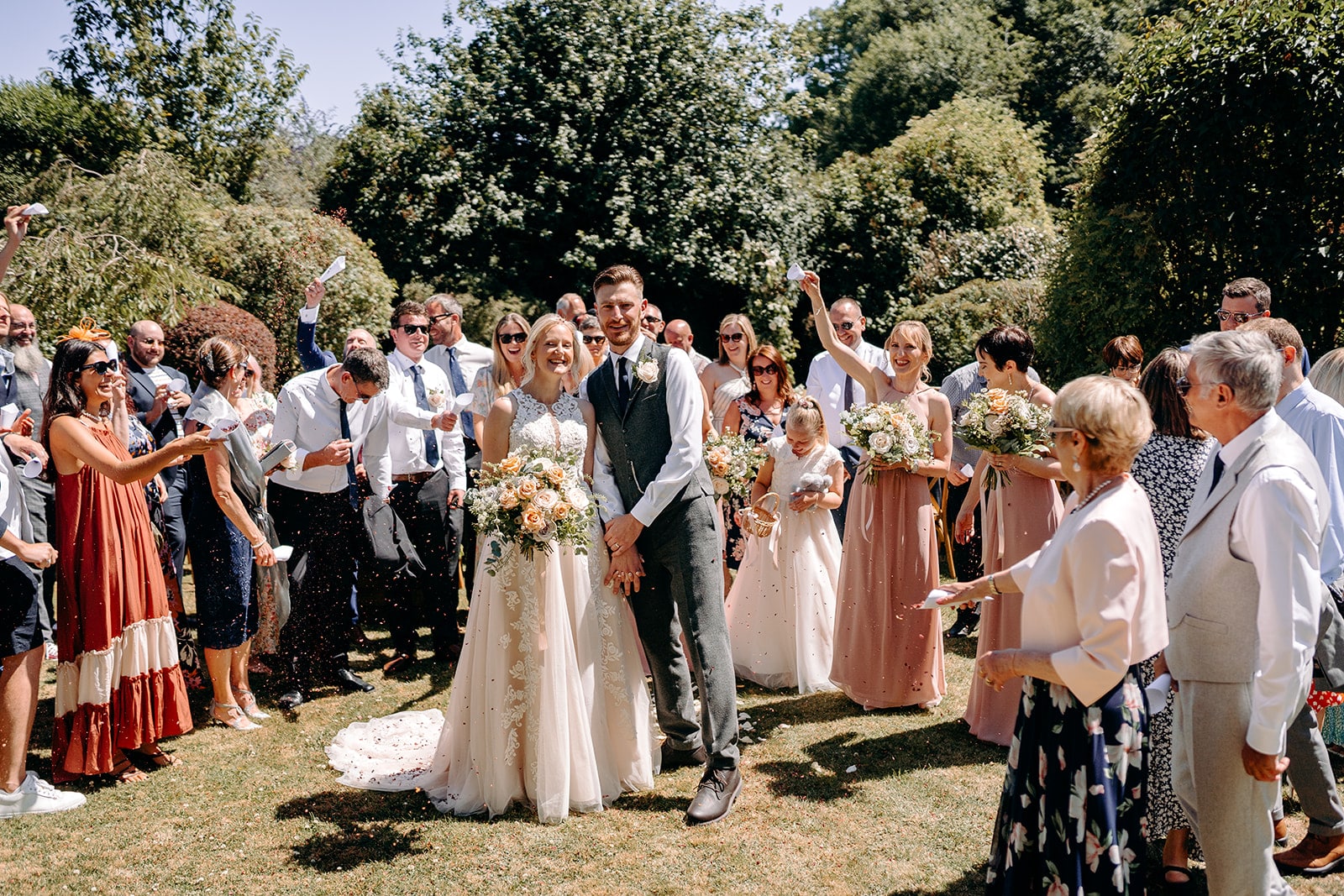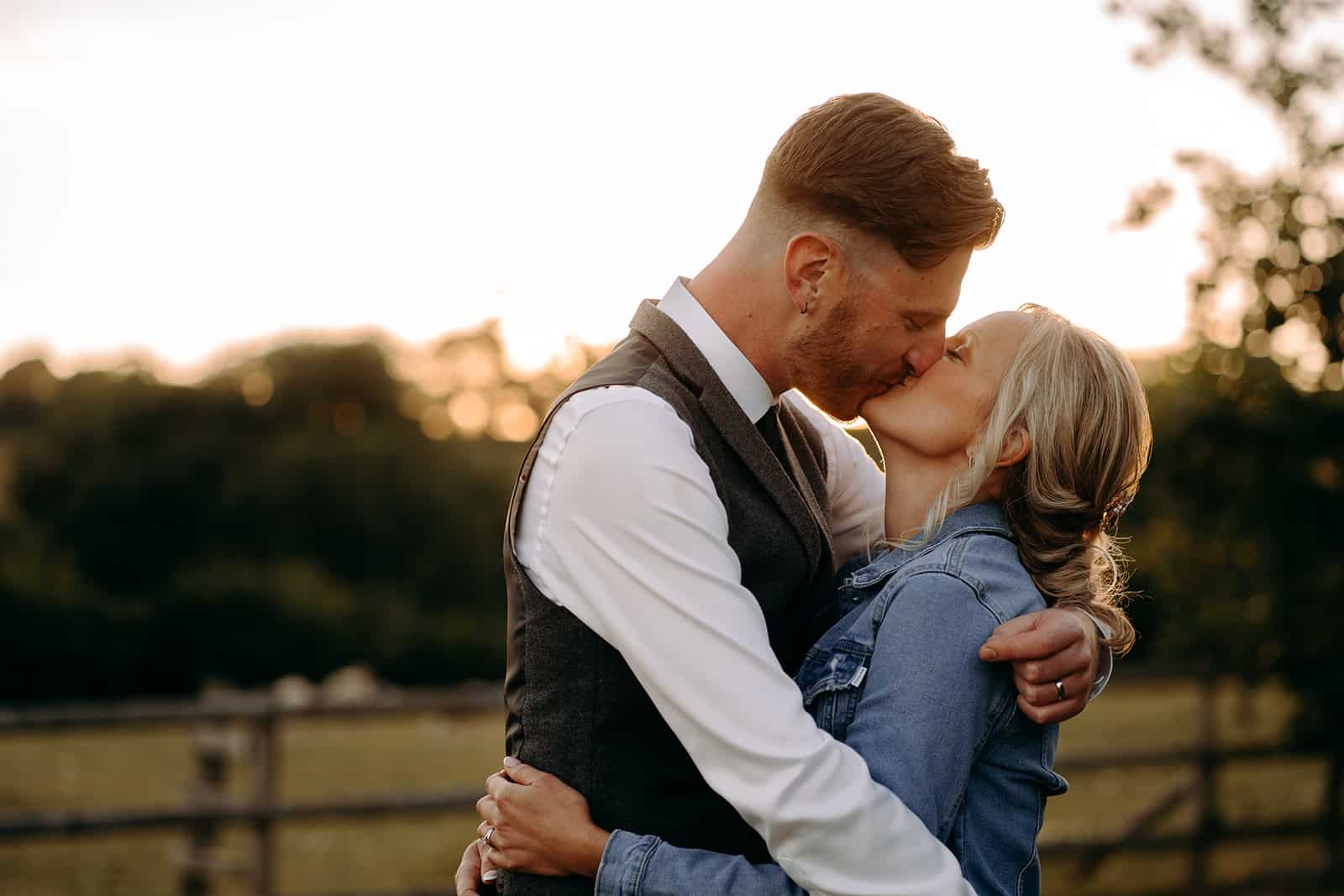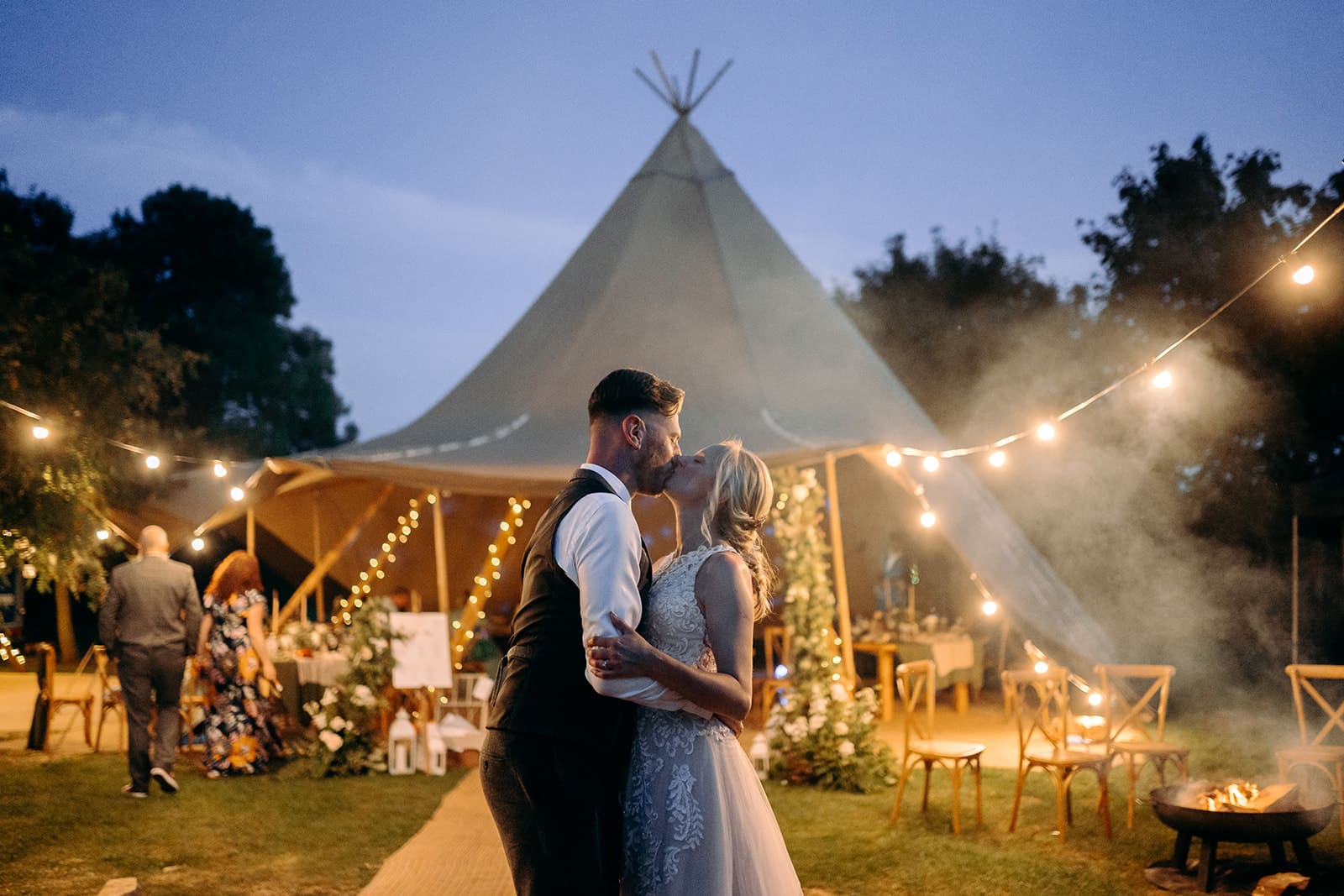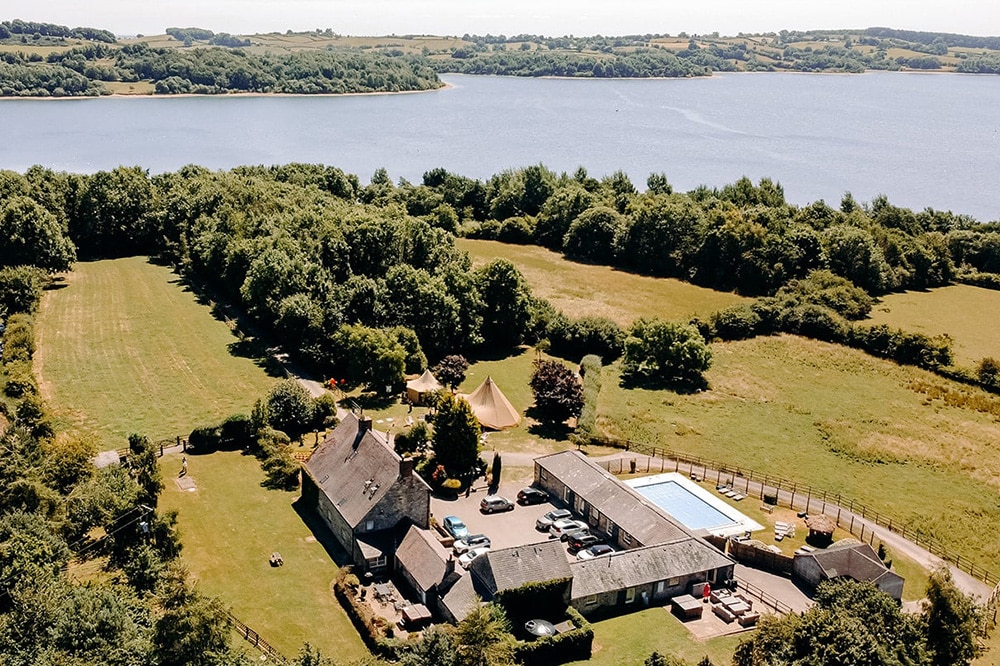 Feeling inspired? We just hope it's given you a good starting point and plenty to weigh up when  searching for 'The One'. 
Got a question for the team, or want us to bring our unique tipi magic to your wedding celebrations? Then simply fill in our contact form, and we'll get back to you pronto!