Here we are in 2022, gearing up to deliver a host of awesome tipi weddings to our amazing couples all across the North West…and we couldn't be any more buzzing about it!
Now in our seventh year of business, we're set on making it our most EPIC yet, continuing to bring our absolute wedding planning A-game to every single event whilst raising the tipi wedding bar even higher than before.
As well as revealing what we've got in store for our brides and grooms in 2022 (and beyond!), we're bringing you bang up to date with the latest Tipi Unique news. Plus, we're showing off some of our very favourite big days from 2021 to inspire your very own unique tipi wedding and ignite that doing-it-our-way energy!

North West TWIA Regional Winners
We couldn't have gotten the year off to a better start, having been crowned regional winner of the 'Best Marquee/Tipi Supplier' category in The Wedding Industry Awards (TWIA). For. A. Fourth. Year. In. A. Row! Getting our glad rags, and experiencing the next-level entertainment put was, in itself, quite something too!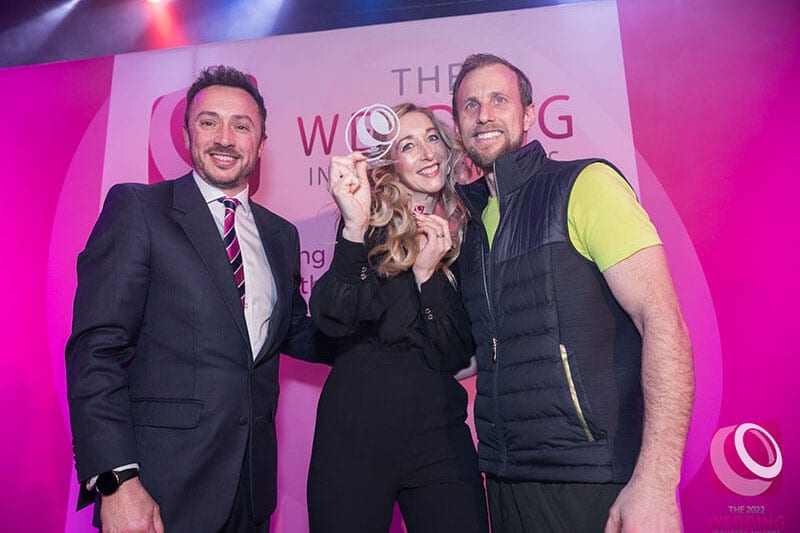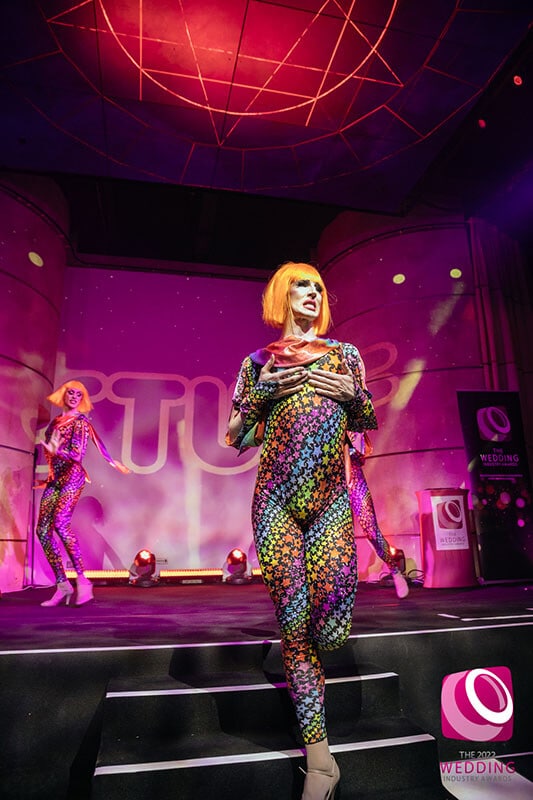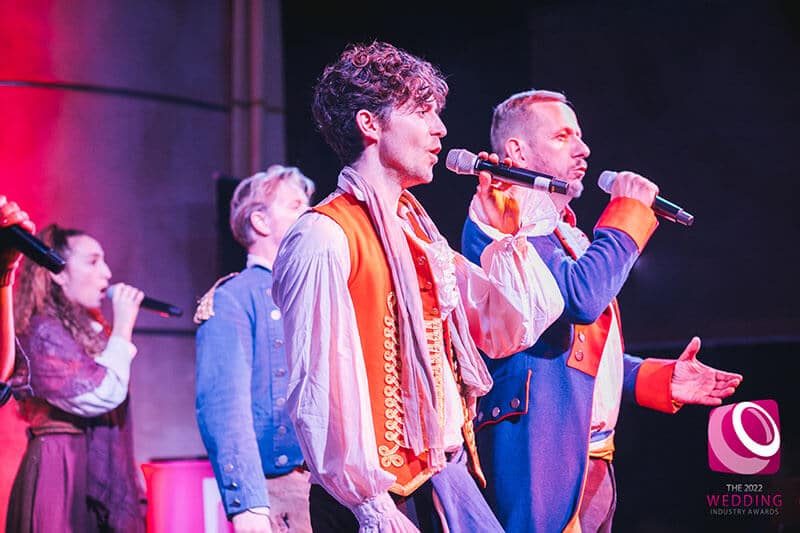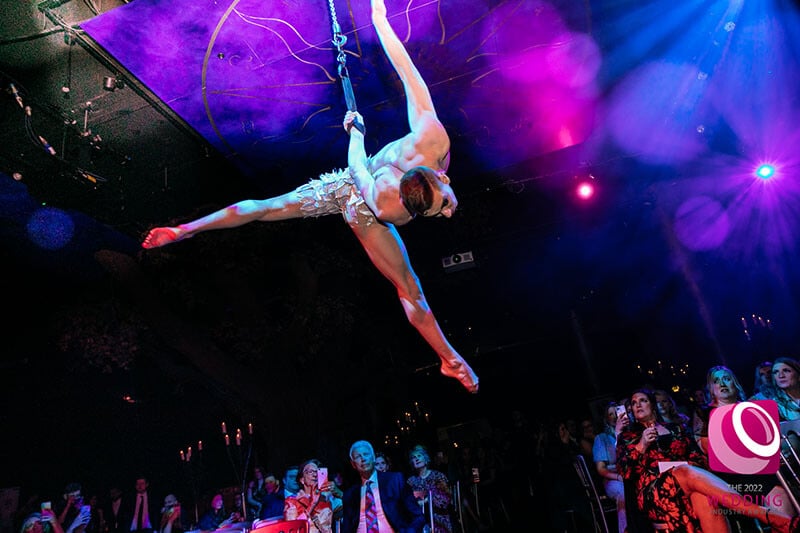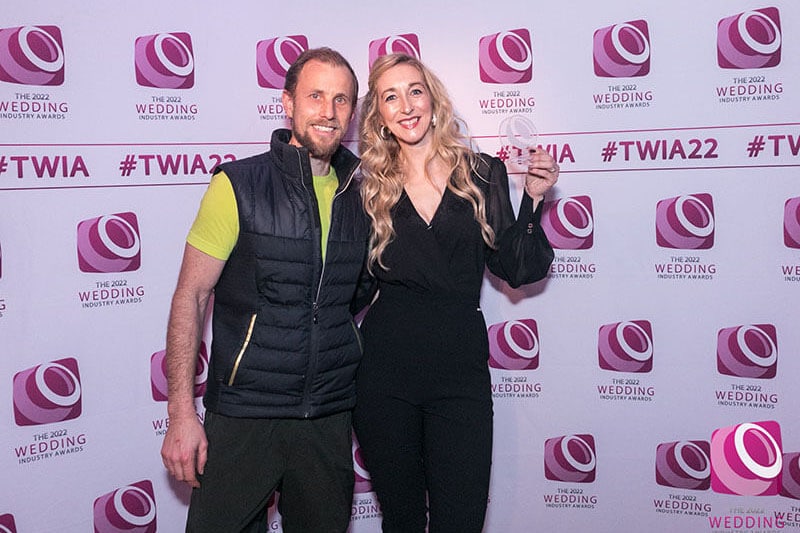 That's right, we're THE BEST in the North West! And this isn't just any industry award. Oh, no. It's voted for by real wedding couples, giving their honest feedback and scoring our service, expertise and offering before all submissions are vetted by a pro judging panel.
To say we were blown away by couples' comments is an understatement, with so many of you raving about how we made your tipi wedding everything you dreamt of (and so much more!!) all amidst a global pandemic.
It's our ultimate mission to create unique tipi weddings that are loved by all, leaving couples and guests with lasting impressions and unforgettable memories. So, to hear such amazing feedback from those who voted really is music to our pretty little ears!
You see, in hiring us, you don't just get a tipi tent hire company; you get a supplier BFF. One who will ease any pressure, deliver on your every request, think outside the bridal box and naturally go above and beyond whilst supporting you every step of the way, as these award voter comments go to show:
"I can't recommend Karen and the team at Tipi Unique highly enough. They worked with us through the early days of the pandemic to relocate and recreate our wedding reception, making it even better than we had first imagined, despite the restrictions. Their communication and enthusiasm were second to none; they're a fab team with a great work ethic!"
"Tipi Unique were absolutely incredible to work with. We had a lot of uncertainty as to whether the wedding would go ahead, and they were completely flexible until the last possible moment. The team were lovely and really went the extra mile to make sure our day was as special as it could be. We had so much positive feedback about the tipis on the day, and our guests still talk about them now. We have already recommended them to a number of our friends and can't speak highly enough about them."
"We can't thank Tipi Unique enough! They were there for us every step of the way, planning our wedding through the pandemic. They ended up supplying tents for our lockdown micro-wedding and our follow-up wedding celebration. Their enthusiasm for planning the perfect party is infectious. Our actual wedding day was extremely wet, and our September party was hot. On both occasions, the tipis looked beautiful and did a brilliant job standing up to the British elements."
We're so incredibly grateful to every couple who booked with us, and that took the time to vote, adding to our glowing track record and proving that in all our years, we don't let a single detail slip or any request overwhelm us.
Being part of the prestigious TWIA network also means we know the very best in the wedding biz across the North West, and so we can hook you up with fellow acing-it pros in an instant!

2021 Tipi Wedding Highlights
Despite the challenges of the pandemic, we delivered more than 60 show-stopping tipi weddings in 2021, pitching our beautiful Nordic tents at venues in Cheshire, Lancashire, Merseyside and the Peak District. Oh boy, did it feel good to get back to doing what we LOVE!
Flexibility was key to supporting our couples in rearranging dates and finding individual solutions to suit their needs whilst adhering to any restrictions. And we weren't just there for the practicalities, but offered ongoing emotional support too, keeping spirits high, providing constant reassurance, building excitement for the big day and delivering on our every promise.
In doing so, we took shattered wedding dreams and reassembled them piece by piece to create come-back celebrations even better than initially planned. The love, smiles, joy and outright awesome individuality of our 2021 weddings is like nothing we've experienced before. See for yourself as we give you a glimpse at some of our most epic tipi weddings of 2021…

Real Tipi Wedding Picks Of 2021
Tying the knot on 9th July 2021, Briony and George's wedding was our first large celebration after the Covid restrictions eased…giving everyone all the more reason to party! Following the couple's beautiful church ceremony, the wedding party made their way to a nearby private field in Blackburn, where we'd pitched three of our giant tipis, including an awning extension for the bar area and an Ohana tipi as an outdoor chillout area, ready for the reception. Our rustic round tables fitted in perfectly with Briony and George's relaxed, country styling, complete with bright blooms in milk churns and glass jars. Surrounded by the beauty of nature, animals played a key part in their gorgeous day, too, with a handsome horse and two cute pooches getting in on the glorious photo opportunities. Fun echoed throughout the reception with outdoor games and a caricaturist amongst the entertainment, though being reunited in person for a loved-up celebration meant it was smiles all round, all day!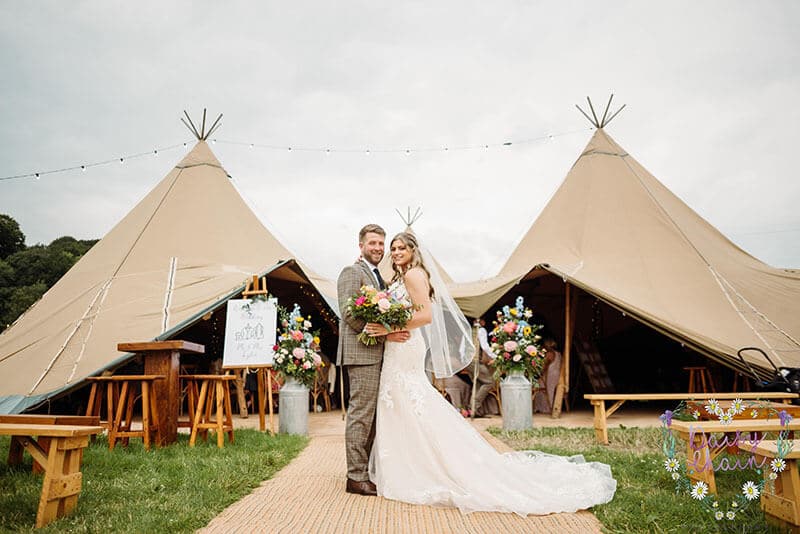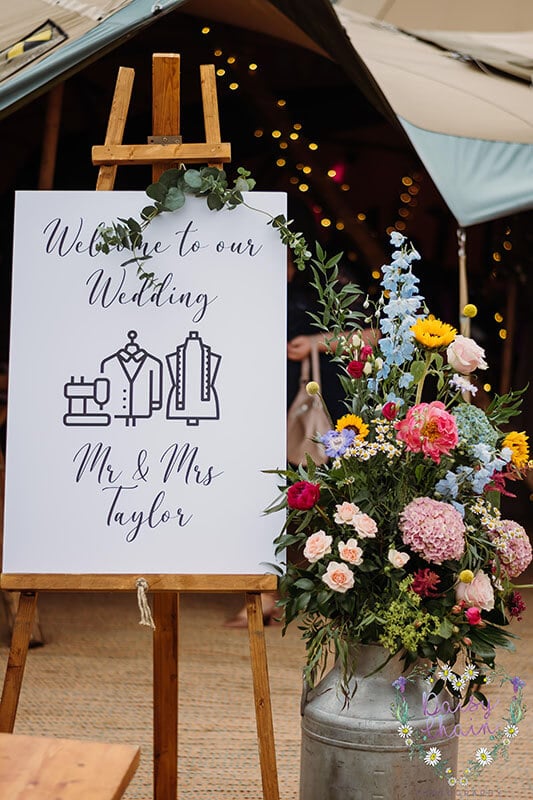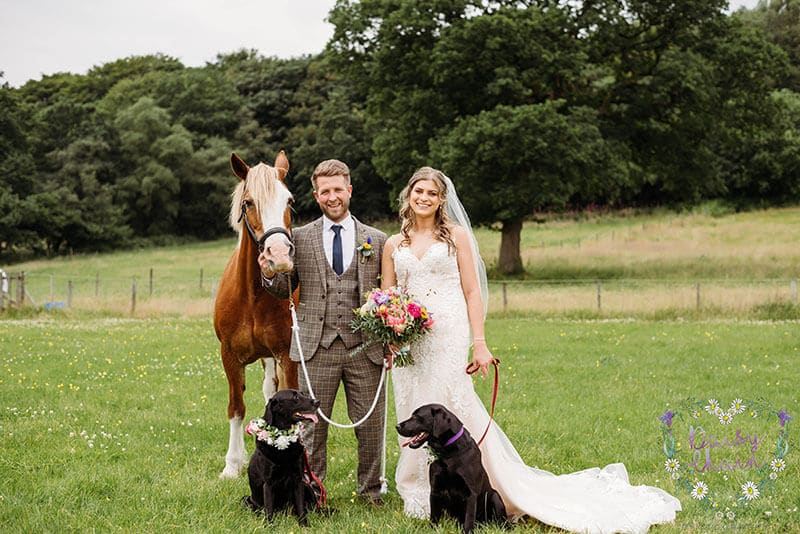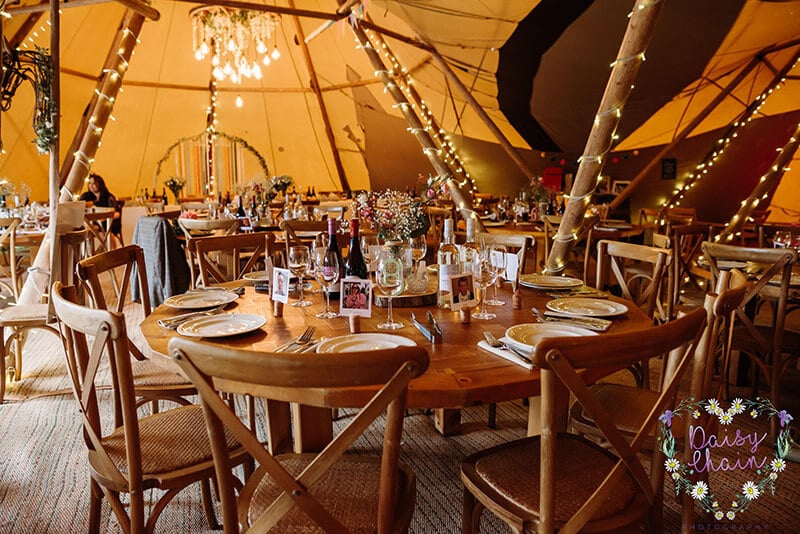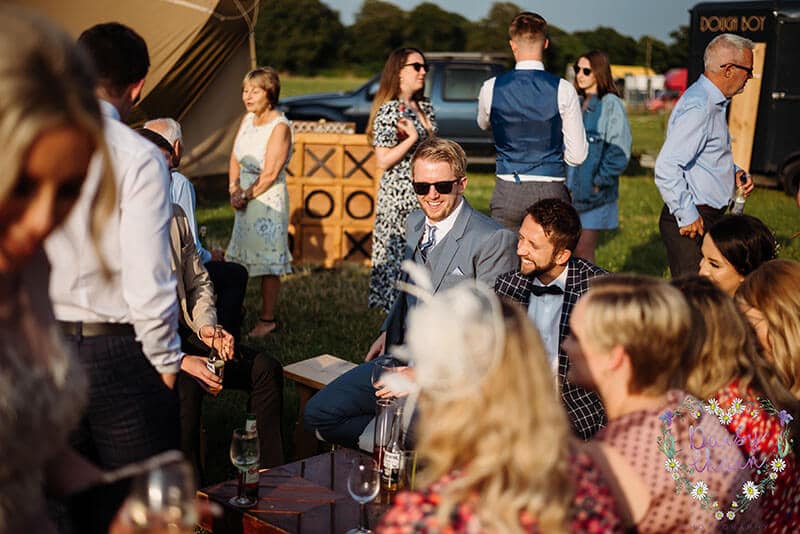 The sun shone brightly on 17th July 2021 for Heather and Chris' beautifully styled big day. A traditional church ceremony was followed by a gorgeous back garden reception at the couple's Cheshire home, where we erected a giant tipi with awning extension, which housed a bar area and seating. In-line with their chic green and white colour palette, the tipi was decorated with stunning foliage-filled floral arrangements – including an epic suspended creation – plus cool Edison bulb installation and modern balloon displays. They also had a fabulous outdoor fireside area for sparklers and marshmallows, not to mention the dreamiest swing seat for epic golden hour pics.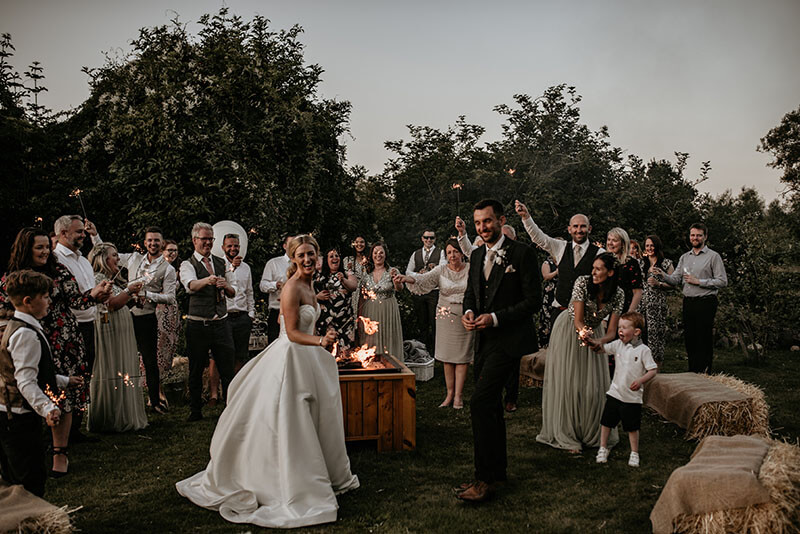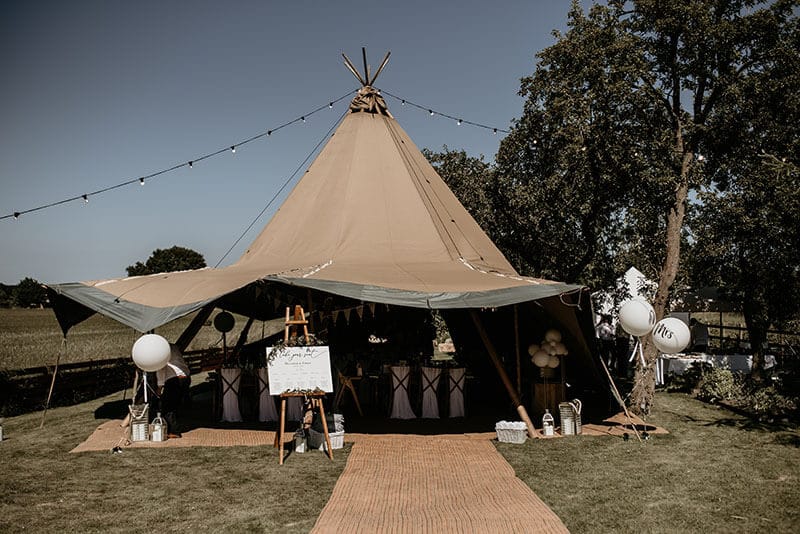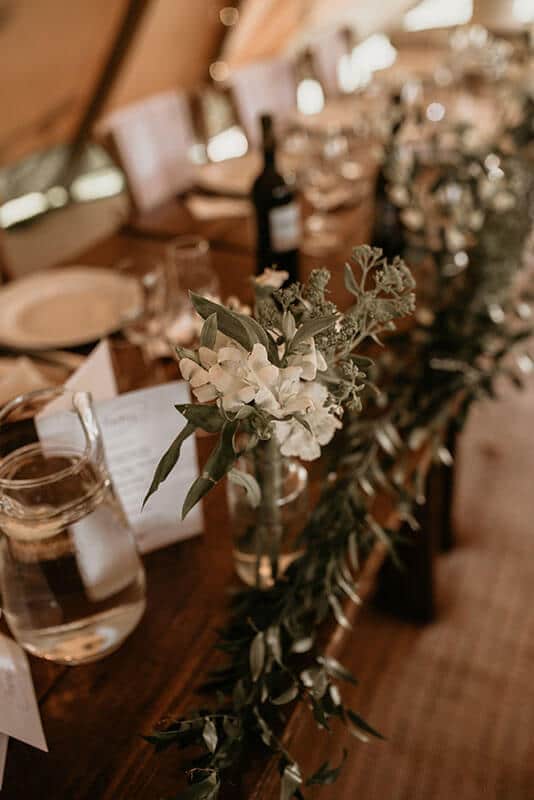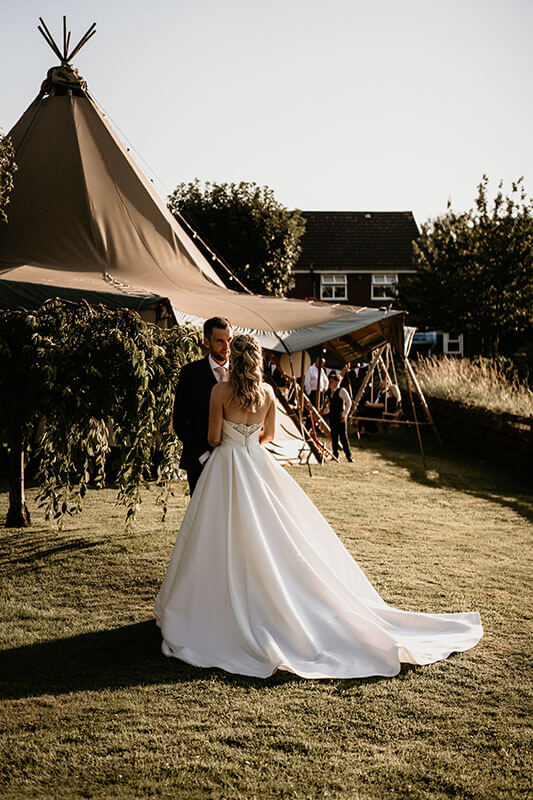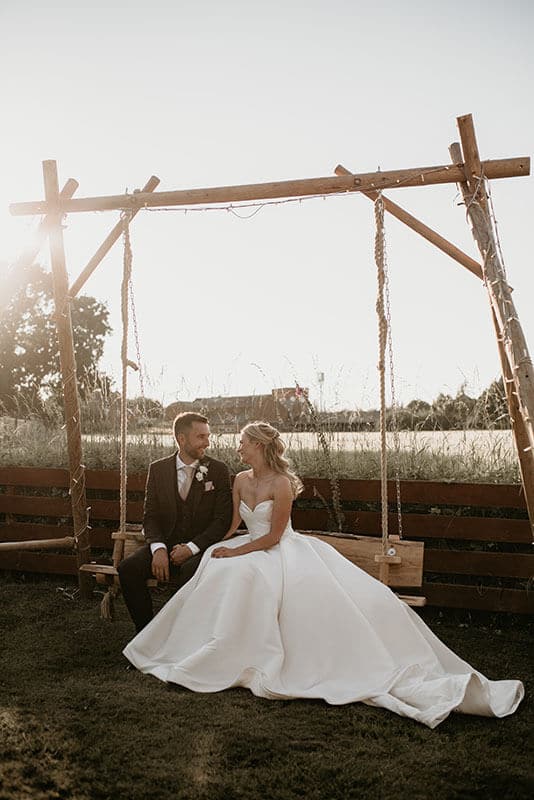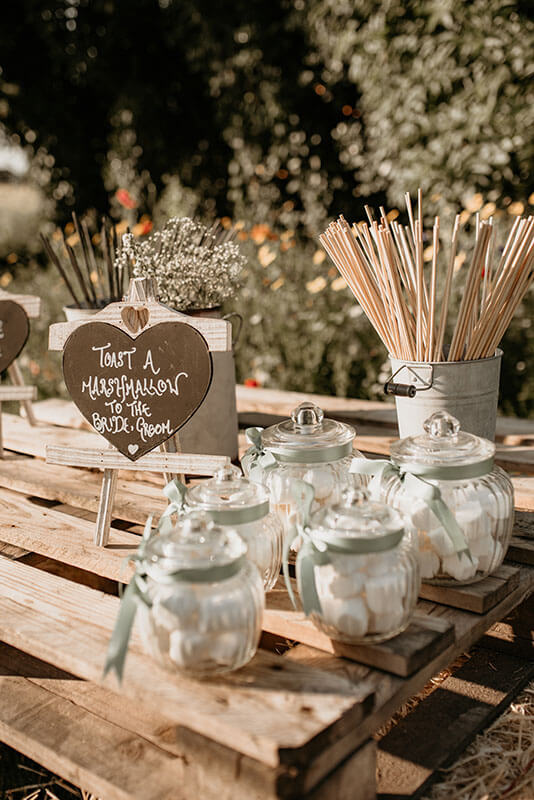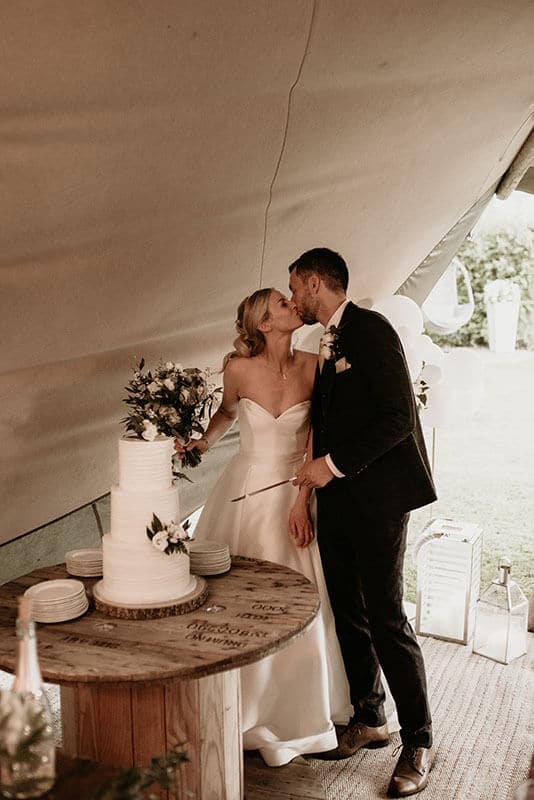 After countless changes to their wedding plans due to covid (including switching venues and seasons!) Gemma and Phil thankfully got hitched on 22nd October 2021. Going all out, the couple hired two giant tipis as well as a Kung tipi for the ceremony, which we later transitioned to a chill-out space, plus an Ohana tipi with PVC side panels that provided an amazing bar area and extra space for guests to watch sundown. Phil and Gemma's setting choice – Church Farm in The Wirral – was nothing short of incredible, complete with llamas, farm animals, tractors and more! They fully embraced their autumn date with spectacular seasonal decor in rich hues, along with atmospheric lighting and fire-pits, resulting in a style-led yet super cosy celebration.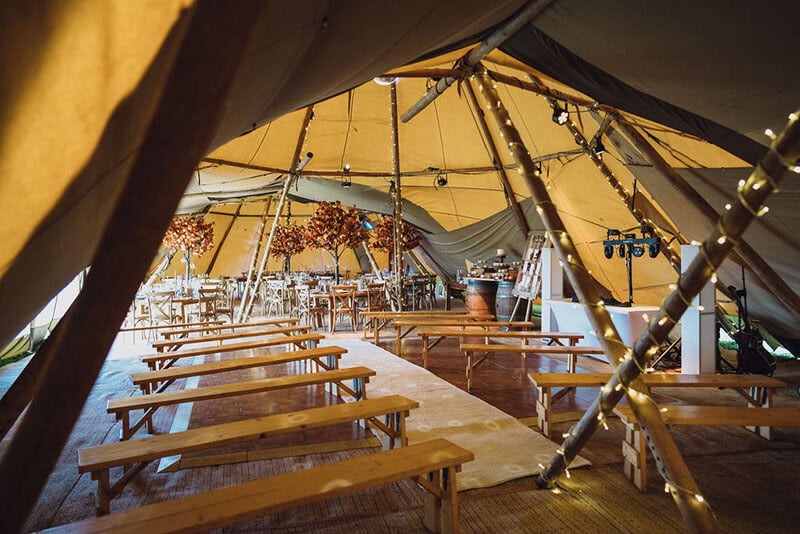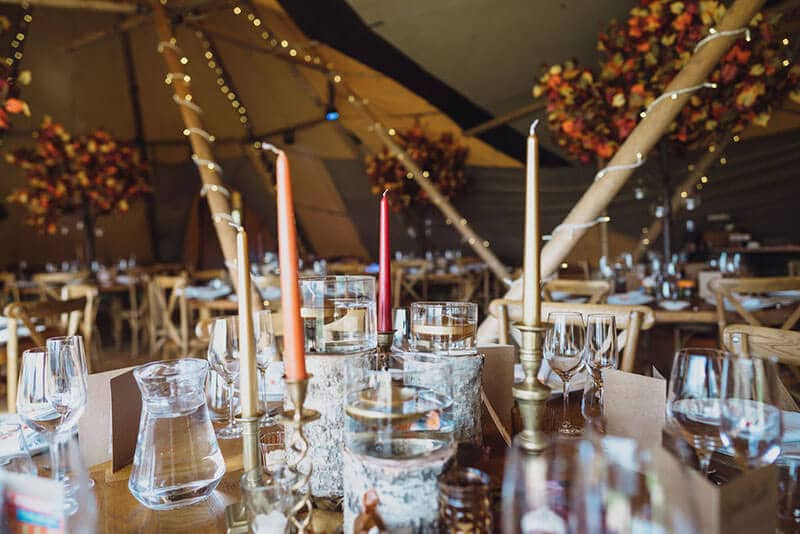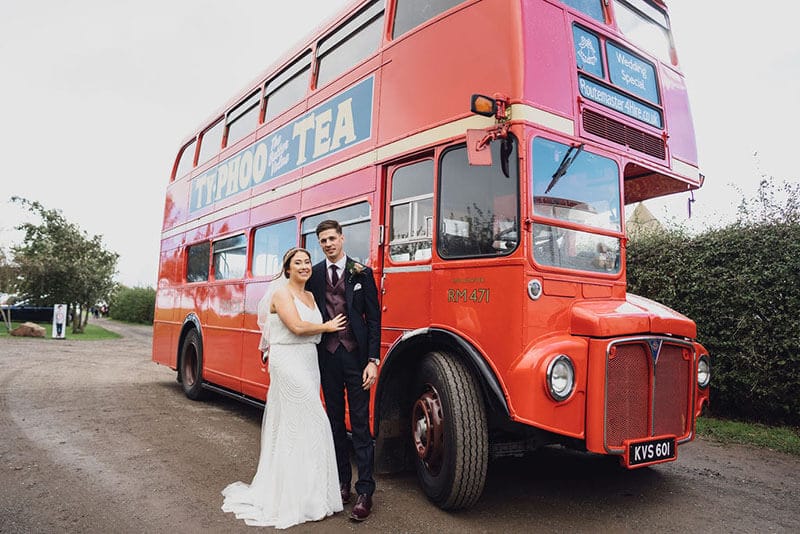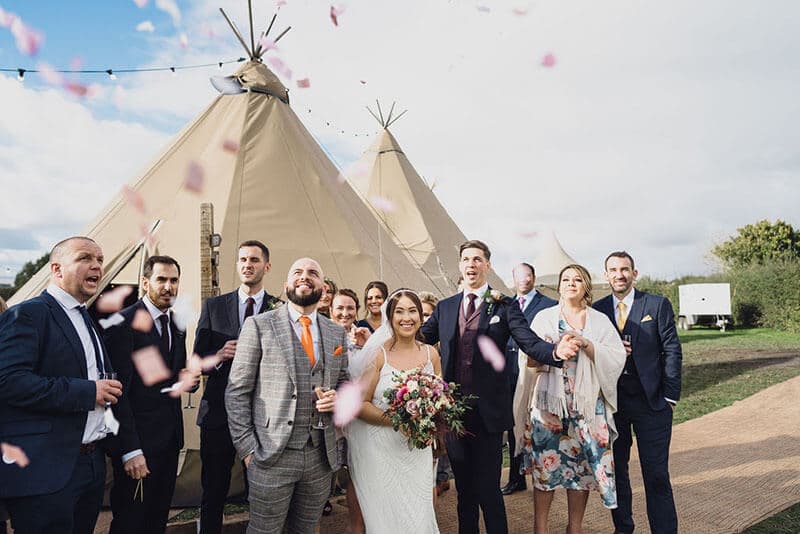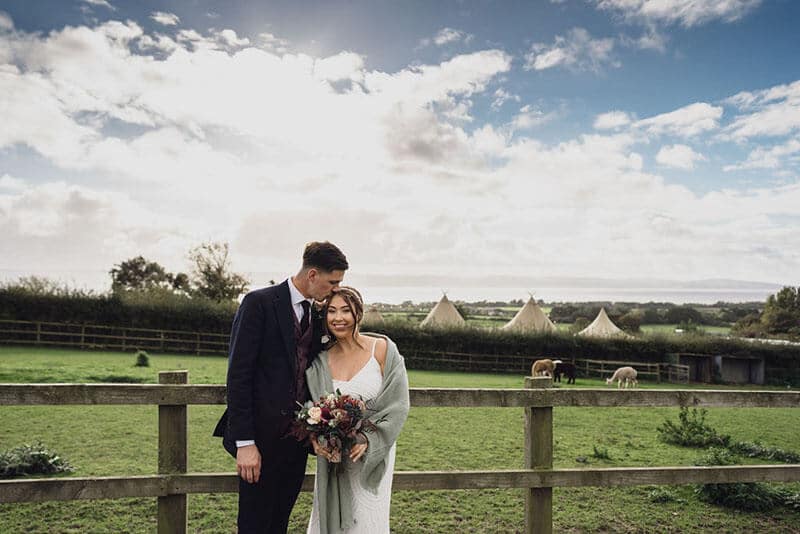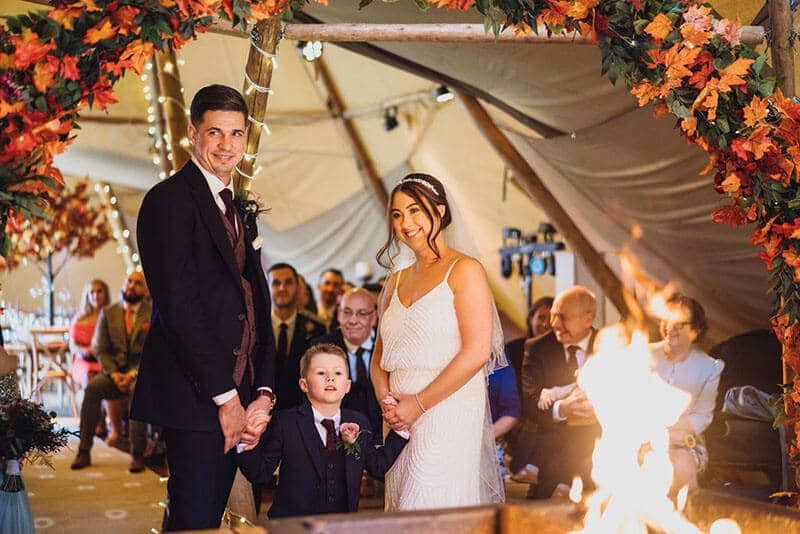 A gorgeous wedding in so many ways, the big day of Lily and Joe is one that will forever remain close to our hearts. These teenage sweethearts exchanged their "I dos" on 20th November 2021, with the celebrations taking place in Lily's grandparent's garden, near Knutsford. The couple had two giant tipis and a Kung tipi as a bar and chillout area, plus an ethereal open-air aisle and oodles of festoons and fairy lights to create those dreamy, romantic feels. Their wedding was organised within just a few weeks, and sadly Lily passed away shortly afterwards due to a rare form of cancer. Lily and Joe's boundless bravery and endless love gave focus to their beautiful day, which we will always be so grateful to have played a part in.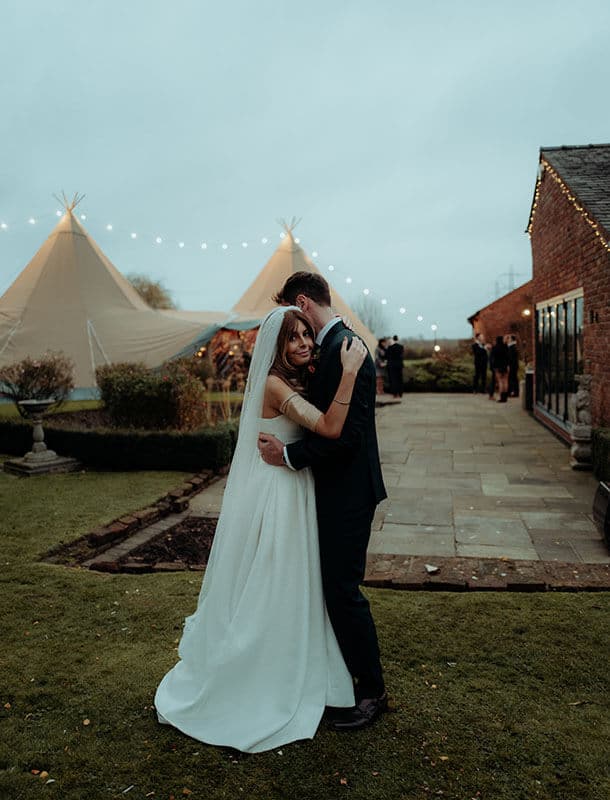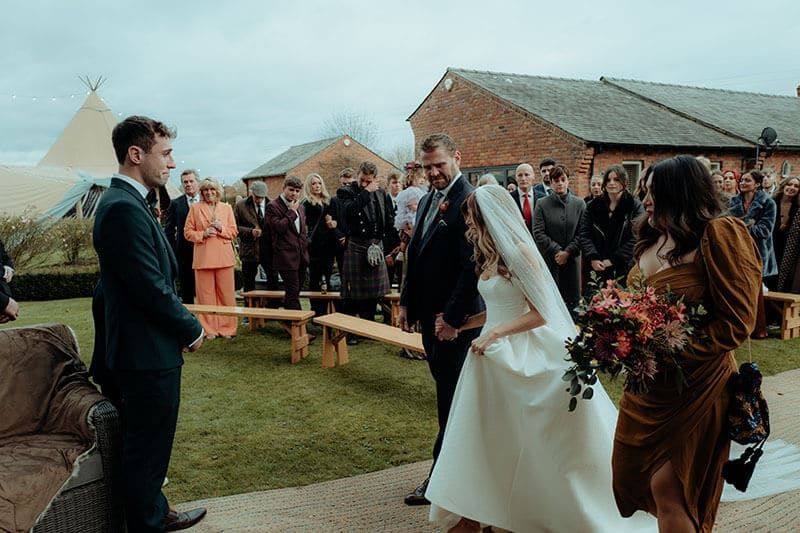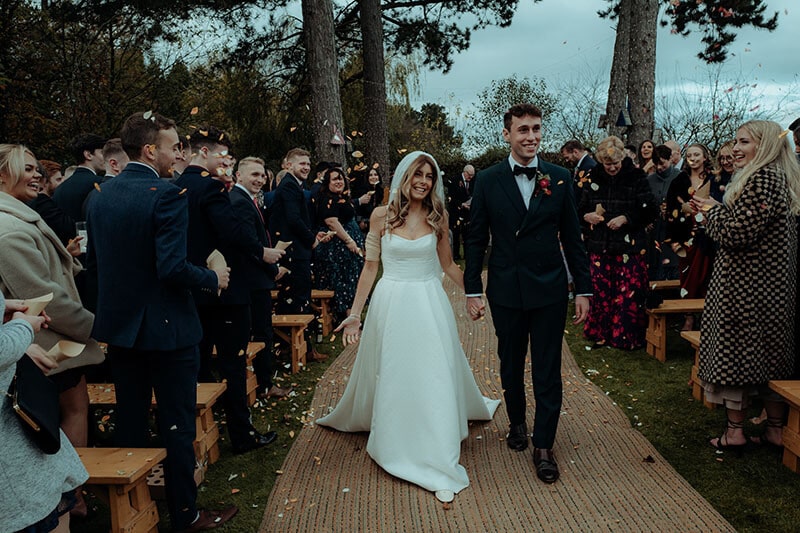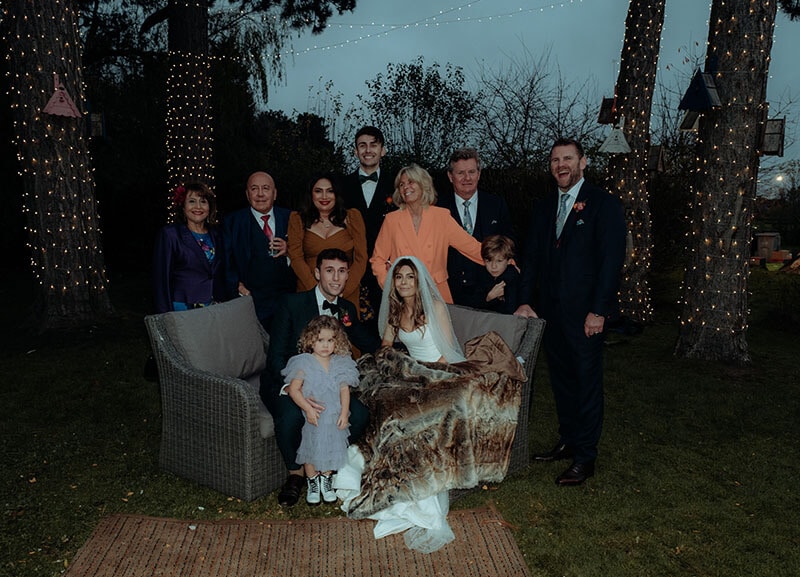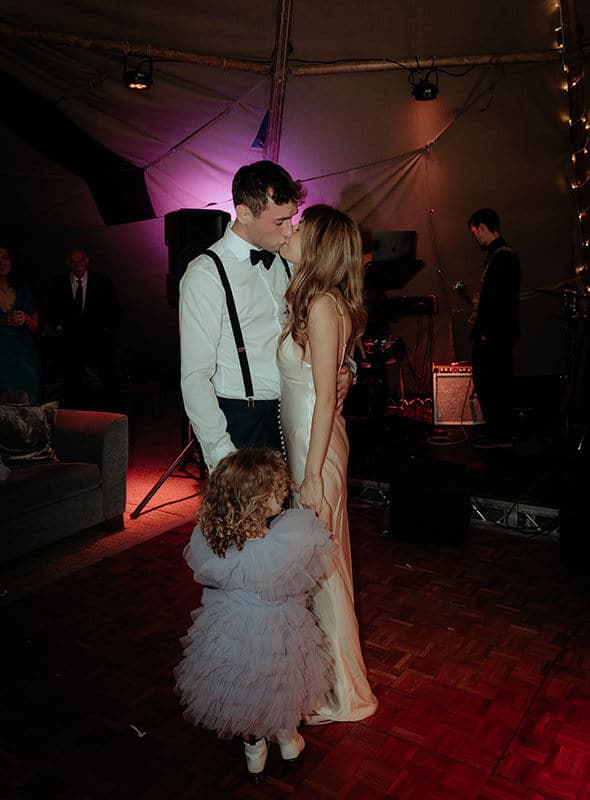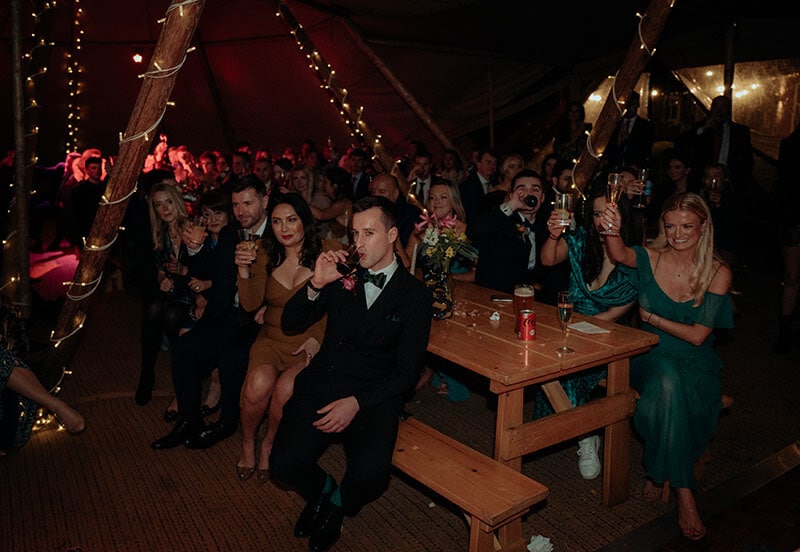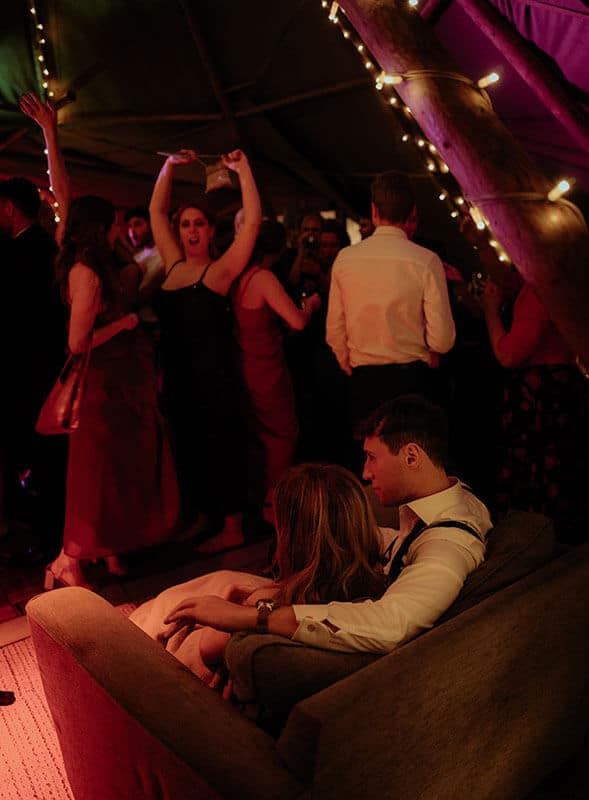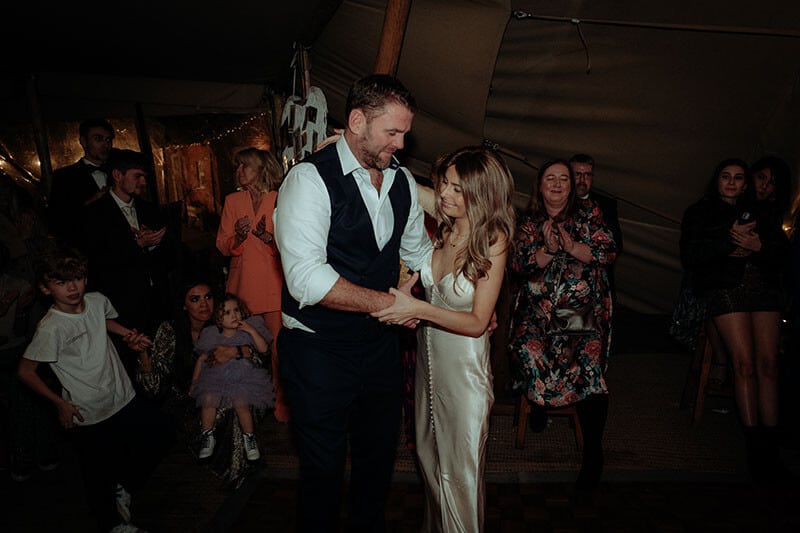 What's To Come In 2022
It's long been an aspiration of ours to provide a 'one-stop-shop' of sheer styling inspiration filled-to-bursting with exquisite event equipment, sparkling interior/exterior lighting and, of course, gorgeous rustic furnishings. And so, in 2022 we'll be adding to our already hugely-impressive and affordable decor hire collection, enabling you to transform our blank canvases into total Insta #weddinggoals that scream with personality.
Keen to encourage your creativity to run wild, we also plan to fuel your imaginations with more inspiration than before. Expect to see regular insightful blog posts covering everything from pro tips and top trends to frequently asked questions, so both the practicalities and pizzaz are covered! Plus, we'll be sharing further real weddings to reveal how recent couples have aced their big days, using our head-turning Nordic tipi tents and fabulous furnishing to make their celebrations stand out from the crowd in serious style! Not to mention the extra images and videos we'll be posting via our social channels. So, if you're not already following us, now's the time!
And finally, to show our immense gratitude to our couples in helping to make Tipi Unique the success it is today, we'll be spreading love and giving back to others by making donations to local and national charities.
One thing we absolutely won't be doing is resting on our laurels! So, armed with the feedback from TWIAs, we'll be working even harder to give you couples that first-class VIP experience. This will include lots of opportunities to meet us in person, a private viewing of our tipis, and even quicker responses to your questions. But, above all else, we'll be making sure those epic next-level wedding visions become a dazzling day-to-remember reality!
Got a question for the team? Then simply fill in our contact form, and we'll be back in touch asap!