The perfect party space and gorgeous glamping tipi
Hi everyone, and welcome to our latest blog! This post is where you will find plenty of useful information about our 6m Boutique Tipi Hotel, which can be used for any event or any occasion. Trust us when we say that you can really let your imagination run wild when planning the use for these amazing spaces.
Is it a party that you are planning? Our Boutique Tipi Hotels create the ultimate party space for all ages – you don't have to be a under the age of 10 to really gain the best out of them! We are always pleased to offer bundles of advice and ideas to help you plan your event, so no matter how crazy and out-there your request, we can make it possible.
For the little ones – from our experience we know that children really appreciate a space where they can play dress-up, do arts and crafts, have their face painted or play imaginary games. We offer a range of packages for children's parties, but whatever it is that your child dreams up we can turn it into reality!
For the bigger ones – If you're an older party goer then please don't despair! As we mentioned earlier these fab tipis cater for all ages, meaning you too can have the shindig of your dreams! Feel free to let your inner child loose with the planning and prep for your tipi event! We know that these structures can provide the cosiest of movie dens. Just imagine, you've hired our TV, PA system, beds, fairy lights, mini fridges, and you're about to settle down to binge watch as many movies as you possibly can. All you need to do is provide any extra duvets and pillows, and of course the obligatory supplies of booze and snacks. Perfect. We can also create any other type of party atmosphere, from gaming areas to man caves and make-up stations to pamper parlours.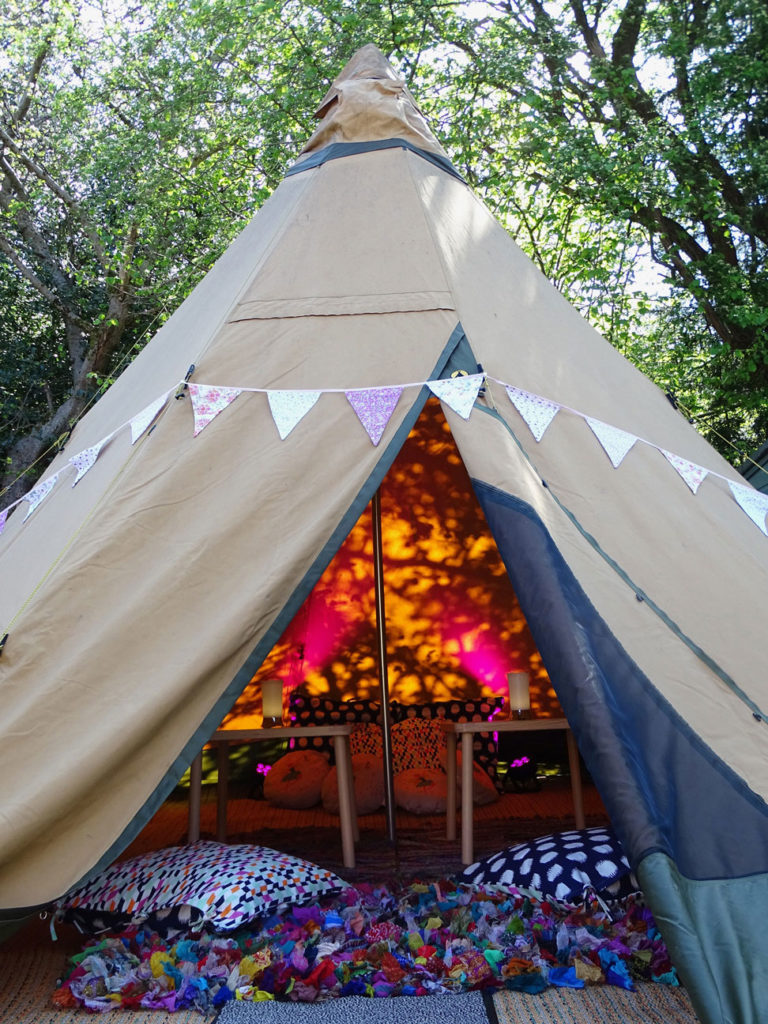 Perhaps you're looking for over night accommodation? Look no further than these gorgeous glamping suites, complete with fizz and chocolates (all of the essentials, right?). Whether you need a place to crash after your fun-filled hen do, or whether you want something really unique for your wedding night, we've got it covered.
Our luxe suite is incredibly popular amongst couples, not only for their own use, but also as somewhere for guests to say after a long night of celebrating. We know that blissful feeling of taking of your dancing shoes and sinking into a cosy warm bed, and what better place to do so that in your very own mini tipi?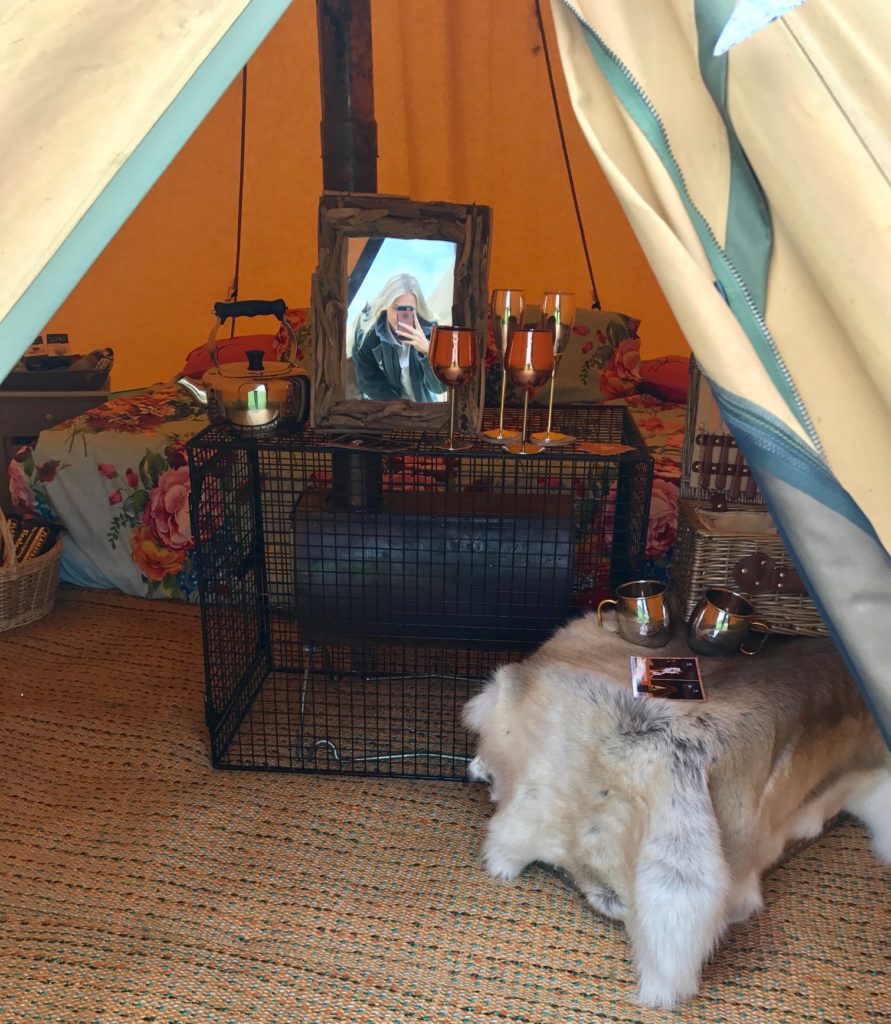 Don't forget, these fab tipis can also be used for any other type of function, organisation or event! They work remarkably well as stations for educational workshops and demonstration areas. To all you teachers out there, imagine your pupils' faces when they find out they've got their very own tipi to learn in (increased learning ability not guaranteed!). We know that the tipis are super spaces for any corporate or educational programme, making learning 100% more enjoyable due being in a completely unique environment surrounded by nature.
We don't like to give our clients standard 'off the shelf' packages, so if you can't find one to suit, we are more than happy to tailor a completely bespoke package to meet your wishes. This way we can create atmospheres and experiences that vary each time, and it means that you can be confident that your needs have been looked after.
Time to brainstorm! How could our Boutique Tipi Hotel be used at your event?
We truly hope that you've gained a better insight and understanding into these lovely structures, and that we've supplied you with sufficient inspo for the planning of your own events. If you'd like to discuss anything, or if you have any burning questions then don't think twice about getting in touch!
Our very best wishes.
Tipi Unique x ​